Pure Storage (NYSE: PSTG), the IT pioneer that delivers storage as a service in a multicloud world, today announced that TrustRadius has recognized both FlashArrayTM and FlashBladeTM as 2020 Top Rated Award winners. With a combined average trScore of 9/10 and more than 350 verified customer reviews and ratings, FlashArray won in the Enterprise Flash Array Storage category and FlashBlade won in the Object Storage category.
"Buyers have many options when it comes to selecting software to connect their technology stack," said Megan Headley, VP of Research at TrustRadius. "Pure Storage earned two Top Rated awards based directly on feedback from its customers which is an essential metric and testament to the value customers attribute to the adoption of these technologies."
Based entirely on customer feedback, the TrustRadius Top Rated Awards have become the industry standard for unbiased recognition of B2B technology solutions. Hear global customers share their experiences and outcomes using FlashArray and FlashBlade:
"Our FlashArrays have been 100% reliable. In the four-years-plus we have been relying on them, we have not experienced a single moment of unplanned downtime due to these arrays. Their hardware design is solid-state and fault-tolerant, redundant everywhere. This allows zero-downtime upgrades for all of their OS, management, and driver software. We've been through numerous (10+) software upgrades on two arrays and have never experienced any interruption in service or data loss." – 

James Kelly

, Chapman University 
"Primarily, we use Pure Storage FlashBlade as a backup target for high priority data. IT is the only department utilizing this. The main problem we wanted to address with backup, was actually the restoration. Many storage targets tout they are a great option for backup, but when it comes to restoring data, they fall down hard. The data is highly compressed and de-duped on slow low-tier storage. Getting it 'rehydrated' takes FAR too long. Pure Storage FlashBlade solved that problem!" – 

Nathan Chitwood

, 

Delta Star
"Providing our customers with unmatched technology solutions are at the heart of Pure's commitment to innovation, which is why our NPS score continues to be in the top one-percent of industry B2B scores five years running," said Joe Pinto, Chief Customer Experience Officer, Pure Storage. "As our customers' needs scale and evolve, we will be there to help them do more with their data by reducing the complexity and expense of their infrastructure."
FlashArray is the first all-flash 100 percent NVMe shared accelerated storage designed for mainstream enterprise deployments and FlashBlade is the industry's first unified fast file and object (UFFO) storage platform for modern data and applications. Pure's flash storage solutions are purpose-built to support the modern data experience and deliver simplicity, flexibility and reliability.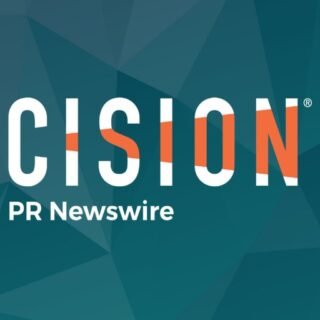 PRNewswire