KORE Group Holdings, Inc., (NYSE: KORE, KORE WS) ("KORE" or the "Company"), a global leader in Internet of Things (IoT) solutions and worldwide IoT Connectivity-as-a-Service (CaaS) announced that it will begin trading on the New York Stock Exchange today after completing the previously announced business combination between KORE Wireless Group, Inc. ("KORE Wireless") and Cerberus Telecom Acquisition Corp. (NYSE: CTAC.U, CTAC, CTAC WS) ("CTAC").
CTAC shareholders approved the transaction at a special meeting held on Sept. 29, 2021. Over 70 percent of CTAC ordinary shares, represented in person or by proxy at the CTAC special meeting, voted in favor of the business combination. The merger between CTAC and KORE was subsequently consummated on Sept. 30, 2021.
Founded nearly two decades ago, KORE has long been recognized as a pioneer and growth catalyst for the IoT industry. The Company enjoys a leadership position in the global IoT marketplace, which is expected to grow from 12 billion IoT devices at the end of 2020 to 75 billion devices by 2030.
"I am thrilled to celebrate this milestone on the KORE journey and reflect on how far we have come since we launched our transformation almost three years ago," said KORE President and CEO Romil Bahl. "From the beginning of my tenure here, I have personally believed that becoming a public company was an important next step in the evolution of this great company and team – a step that will allow us to continue our goal of leading the industry as we enter the 'decade of IoT.' The natural attributes of our business, including the growth potential given the massive market tailwinds over the next decade, our revenue visibility, and recurring revenue, make for excellent public-company characteristics."
Capital raised through the PIPE investment and CTAC initial public offering is being allocated to position KORE for future growth – from paying down debt and debt-like preferred equity, to placing cash on the balance sheet for mergers and acquisitions as well as future organic growth. Of note, former shareholders of KORE prior to the CTAC merger have rolled 100 percent of their common equity interests into the common stock of KORE Wireless, and several of the former preferred equity holders of KORE Wireless have elected to roll some of their proceeds into KORE common stock. Bahl said, "Going public gives us the opportunity to unleash shareholder value creation, including inorganic growth through accretive tuck-in acquisitions that add to the Company's capabilities."
Members of the KORE leadership team include public company executives with a track record of vision, strategy, leadership and execution. The Company's well-established base of 3,600 customers worldwide, and its innovative IP and technology stack, provide a strong moat around its business. Additionally, its strong relationships with telecom carriers and other connectivity bearers globally give the Company's IoT customers enhanced flexibility, reliability, and choice.
Tim Donahue, former Executive Chairman of Sprint Nextel and former CEO of CTAC, has become the Chairman of the KORE Board of Directors. "This is an incredible opportunity to participate in a publicly-listed, pure-play IoT company with significant runway," Donahue said. "We have full confidence in the KORE management team's ability to execute on their strategy to drive growth and sustained returns."
KORE IoT technologies provide meaningful services to society and the planet. For example, the Company recently teamed with Australian-based SwoopAero to enable drones to deliver COVID-19 vaccines and other critical medical supplies to people in rural locales, such as Malawi, Democratic Republic of Congo, and the Shetland Islands of Scotland. Car Charged UK Ltd. recently selected KORE to help it provide eight million U.K. electric car owners without off-street parking access to more charging points nearer their homes.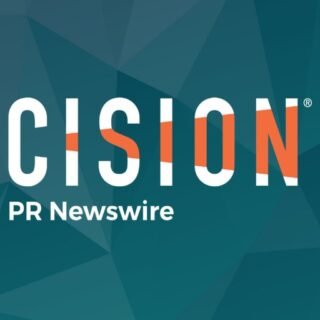 PRNewswire