Isovalent–the leading company behind the rapidly growing open source technologies Cilium and eBPF, today announced it has been recognized as a leader in the 2023 GigaOm Radar for Cloud Networking. In the report, Isovalent falls in the Innovation/Feature Play quadrant as an outperformer and leader, having expanded its initial container networking scope to multi- and hybrid- cloud use cases.
According to the report, "Isovalent Cilium Enterprise is an enterprise distribution of the Cilium open source project, which was initially created by Isovalent and later donated to the Cloud Native Computing Foundation (CNCF). Cilium provides networking, security, and observability for cloud-native environments such as Kubernetes and multi-cloud networking architectures. It can run natively in any Kubernetes environment, operate as a virtual appliance in the form of a transit gateway, or run in the form of an agent on virtual machines and servers. Connectivity is provided at both the networking (Layer 3 to Layer 4) and service mesh level (Layer 7)."
Fueled by the revolutionary kernel technology eBPF, Cilium has become the de facto technology for Kubernetes platform engineering teams at major enterprises across every industry–and the default networking, security and observability layer for the most popular public cloud providers' Kubernetes services, including EKS-A, AKS, Anthos and GKE.
"Isovalent is proud to be recognized as a leader in cloud networking," said Thomas Graf, Cilium creator, and CTO and co-founder at Isovalent. "As enterprise adoption of Kubernetes has matured to more advanced use cases, eBPF and Cilium have become critical abstractions for platform teams that are modernizing their network architectures–from legacy IP-tables based approaches, to a service identity-aware networking layer. Isovalent Cilium Enterprise gives platform teams the most advanced features and enterprise- level support, directly from the eBPF and Cilium creators and Linux kernel maintainers."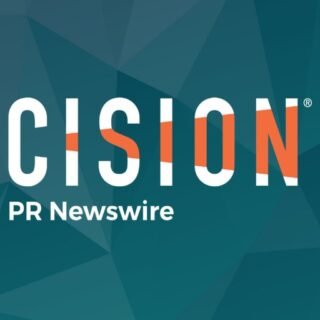 PRNewswire