Innovapptive, an emerging leader in connected worker-integrated applications, announced today that it is releasing a SaaS-based version of its mobile operator rounds product in August 2023. This solution – mRounds – will offer asset-intensive organizations the ability to digitize important plant operations and safety functions without the need to tie them into a back-office enterprise resource planning system (ERP). The solution can be deployed as a SaaS stand-alone solution or embedded within Innovapptive's connected worker-integrated suite of applications that tightly integrate with an ERP such as SAP, IBM Maximo, etc. Launching this new solution allows customers to implement it in as little as two weeks.
"mRounds represents a true game changer for the connected worker software category," said Innovapptive CEO Sundeep Ravande. "Most operator round products in the market offer 'point' solutions that don't integrate well with Asset Performance Management (APM) and Enterprise Resource Planning (ERP) planning systems such as SAP and IBM Maximo. Innovapptive's SaaS-based operator rounds solution integrates data such as functional locations, equipment, and hierarchies and allows operators to "drag and drop" and build their physical walkthrough route plan. Operators can record observations, issues, and create actions directly from the field during the round. These issues can be converted to a SAP Notification and the operator can track the closure of the notification, as it evolved from a notification to a work order and through the different statuses. In addition, Innovapptive offers other unique differentiation, such as integrating digital shift logs, generating shift handover reports, tracking acknowledgments, publishing notice of change (NOC), and generating alerts. Innovapptive is the only connected worker platform that allows enterprise customers to effectively bring their connected assets, frontline workers working in operations, maintenance, warehouses, and back-office together to improve productivity, safety, compliance, and uptime.
The mRounds solution is powered by Innovapptive's patented "Low-Code/No-Code" platform that allows for instant digitization of rounds. Once authored by a "Business/Citizen Developer," rounds can be scheduled to capture valuable field data on equipment operating conditions, safety, quality, environment, and compliance. Field personnel can quickly capture anomalies and any issues observed proactively to prevent a safety or downtime-related incident.
mRounds is an enhanced version of Innovapptive's existing Cloud-based RACE™ Dynamic Forms and Operator Rounds solutions that replace slow, time-consuming paper-based equipment and safety checks with quick, easy-to-complete digital ones. The new SaaS solution provides enhanced features such as automated analytics, shift logging, shift handover reports, alerts, notifications, issues logging, actions, and more.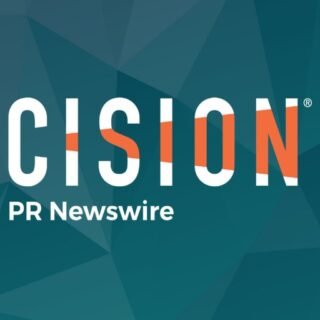 PRNewswire