Infosys (NSE: INFY) (BSE: INFY) (NYSE: INFY), a global leader in next-generation digital services and consulting, today announced that it has been recognized as one of the top service providers in the Nordics, achieving the highest awarded score in Whitelane Research and PA Consulting's 2023 IT Sourcing Study. The report ranked Infosys as the number one service provider and an 'Exceptional Performer' in the categories of Digital Transformation, Application Services, and Cloud & Infrastructure Hosting Services. Infosys also ranked number one in overall General Satisfaction and Service Delivery.
For the report, Whitelane Research and PA Consulting, the innovation and transformation consultancy, surveyed nearly 400 CXOs and key decision-makers from top IT spending organizations in the Nordics and evaluated over 750 unique IT sourcing relationships and more than 1,400 cloud sourcing relationships. These service providers were assessed based on their service delivery, client relationships, commercial leverage, and transformation capabilities.
Some of Infosys' key differentiating factors highlighted in the report are:
Infosys ranked as a top provider in the Nordics across key performance indicators on service delivery quality, account management quality, price level and transformative innovation.
Infosys' ranked above the industry average by 8 percent year-on-year, making it one of the top system integrators in the Nordics.
Infosys is positioned as a "Strong Performer" in Security Services and scored significantly above average on account management.
Arne Erik Berntzen, Group CIO of Posten Norge, said: "Infosys has been integral in helping Posten Norge transform its IT Service Management capabilities. As Posten's partner since 2021, Infosys picked up the IT Service Management function from the incumbent, successfully transforming it through a brand-new implementation of ServiceNow, redesigning IT service management to suit the next-generation development processes and resulting in a significant improvement of the overall customer experience. I congratulate Infosys for achieving the top ranking in the 2023 Nordic IT Sourcing Study."
Antti Koskelin, SVP & CIO at KONE, said: "Infosys has been our trusted partner in our digitalization journey since 2017 and have helped us in establishing best-in-class services blueprint and rolling-in our enterprise IT landscape over the last few years. Digital transformations need partners to constantly learn, give ideas that work and be flexible to share risks and rewards with us, and Infosys has done just that. I am delighted that Infosys has been positioned No. 1 in Whitelane's 2023 Nordic Survey. This is definitely a reflection of their capabilities."
Jef Loos, Head of Research Europe, Whitelane Research, said, "In today's dynamic IT market, client demand is ever evolving, and staying ahead of the curve requires a strategic blend of optimized offerings and trusted client relationships. Infosys' impressive ranking in Whitelane's Nordic IT Sourcing Study is a testament to their unwavering commitment to fulfilling client demands effectively. Through their innovative solutions and exceptional customer service, Infosys has established itself as a leader in the industry, paving the way for a brighter and more successful future for all."
Hemant Lamba, Executive Vice President & Global Head – Strategic Sales, Infosys said, "Our ranking as one of the top service providers across the Nordics in the Whitelane Research and PA Consulting 2023 IT Sourcing Study, endorses our commitment to this important market. This is a significant milestone in our regional strategy, and the recognition revalidates our commitment towards driving customer success and excellence in delivering innovative IT services. Through our geographical presence in the Nordics, we will continue to drive business innovation and IT transformation in the region, backed by a strong partner network. We look forward to continuing investing in this market to foster client confidence and further enhance delivery."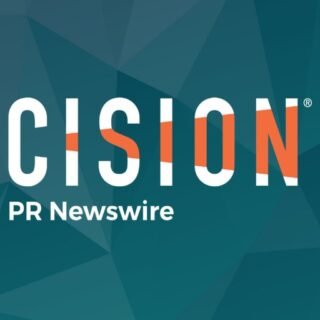 PRNewswire