Over the last decade, redox flow battery (RFB) deployments have been sporadic and few compared to ever-growing Li-ion battery deployments for stationary energy storage applications. However, as the penetration of variable renewable energy (VRE) sources into electricity grids increases globally, so will the need to manage more uncertain and variable electricity supply. IDTechEx's new report, "Redox Flow Batteries Market 2024-2034", shows that the RFB market will be valued at US$2.8B in 2034. There are several factors that will determine how the RFB market will grow over the coming decade.
Future market and advantages of RFBs
Redox flow batteries are well suited to large, grid-scale applications for stationary energy storage. As greater volumes of VRE sources penetrate electricity grids, there may be longer periods of time where these sources of energy are not available. Therefore, energy storage technologies that can provide longer durations of storage, such as RFBs, will be needed to dispatch energy over these longer timeframes.
RFB manufacturers claim their systems have a high cycle life. In some cases, this is 20,000+ cycles, which is much higher than Li-ion batteries. This means that RFBs can dispatch more energy over their lifetime, resulting in a lower levelized cost of storage (LCOS) compared to Li-ion batteries. This presents an advantage for RFBs to be used as an energy storage technology versus Li-ion.
Some RFB technologies, such as vanadium RFBs (VRFBs), can have power output and energy capacity decoupled. To increase energy capacity, electrolyte storage tank sizes require increasing, as well as electrolyte volume. Changes to the cell-stack are only needed when an increase in RFB power output is desired.
This means that as duration of storage increases, the CAPEX of these systems only increases as either a function of tank size or number of stacks. For Li-ion batteries, as duration increases, the increase in unit system cost is proportional, as all components must be scaled respectively. This results in greater LCOS reductions with increasing duration of storage for RFBs versus Li-ion. As such, RFBs present some strong cases for being a competing long-duration energy storage technology in the future. In IDTechEx's report, LCOS calculations for Li-ion versus vanadium RFBs are provided, explained, and scrutinized.
Current market
Despite these advantages, the CAPEX per kWh of VRFBs is currently higher than Li-ion batteries, and cost reductions are limited by the cost of vanadium electrolyte. Moreover, as there is not currently great demand for LDES technologies, RFBs will be competing with Li-ion for grid ancillary and utility services in the current stationary energy storage market. These applications will typically be for 4 hours of duration or less, for which Li-ion is already a more widely deployed, well-understood, and commercially viable technology. Therefore, RFB growth over the next few years is expected to be steady and made up of pilot and demonstration projects.
RFB manufacturers will be looking to reduce the cost of their systems through improved manufacturing processes or may be developing alternative cheaper RFB chemistries. Players will also aim to increase the size of their systems to demonstrate their ability to store large capacities of energy over longer durations. One such example sees ESS Inc. planning to install a 10-hour 500 MWh all-iron RFB in Germany by 2027. The success of such projects will be important for spurring further RFB market growth.
Emerging signs of LDES and outlook
While increasing VRE penetration will drive demand for LDES technologies in the long term, it is expected, of course, that demand for these technologies will be greater in some countries sooner than others. These could include Australia, South Korea, and the United States. Factors in these regions related to historic energy security and blackout risks, tenders already announced for LDES projects, governments announcing LDES deployment targets, and funding into LDES technologies are key.
Generally, across other regions, demand for LDES technologies will be greater in the early 2030s and driven by greater penetration of VRE and the issues this brings with electricity supply uncertainty and variability. RFBs will be well suited for LDES applications, given their lower LCOS and simpler and cheaper scaling of storage duration than Li-ion. In the meantime, RFB growth over the next few years is expected to be steady, with deployments mostly being demonstration projects and competing with Li-ion for other grid ancillary and utility services. Constraints to Li-ion battery materials supply, such as lithium and cobalt, in the late 2020s may also be a driving factor that will increase demand for other energy storage technologies in general, including RFBs.
In the latest version of their market report, "Redox Flow Batteries Market 2024-2034", IDTechEx brings the reader a holistic overview of this market, including the following information:
Market Forecasts and Analysis:
–  10-year granular market forecasts (2024 – 2034) for the redox flow battery market, by both capacity (MWh) and market value (US$B).
–  Capacity forecasts are provided by regional and chemistry splits.
Applications, Revenue Streams, LDES, and Market Timing
–  Comprehensive analysis and discussion on applications, revenue streams, and market timing for RFBs in relation to demand for long duration energy storage (LDES) and increasing variable renewable energy (VRE) penetration.
RFB Market Updates
–  Current and future market landscape of redox flow batteries, including key player activity, historic and planned RFB deployments, production facilities, strategic announcements, and funding.
–  20+ company profiles.
Redox Flow Battery Chemistries and Players
–  Deep dive into RFB technologies and chemistries, with benchmark analysis including metrics such as CAPEX, electrolyte costs, energy density, energy efficiency, etc.
–  RFB chemistries covered include vanadium (VRFB), all-iron, zinc-bromine, zinc-iron/ferricyanide, organic, hydrogen-bromine, hydrogen-manganese, vanadium-bromine, iron-chromium and polysulfide-bromine.
–  Overview of players and commercialized RFB systems.
Materials for RFBs
–  Materials and components used in RFBs, including membranes, bipolar plates, electrodes, gaskets, sealants, vanadium electrolyte (mining, supply, recycling, leasing), and players in this part of the RFB value chain.
LCOS Calculations
–  LCOS calculations and explanations for VRFBs vs Li-ion, for 4h, 6h, 8h, and 10h duration of storage.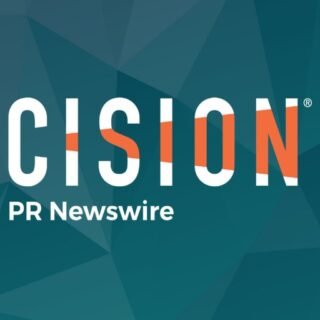 PRNewswire