Envestnet, Inc. (NYSE: ENV) announced today the release of its 2020 Envestnet Advisor Summit On-Demand, a digital multimedia resource center with over 50 engaging videos and content covering how advisors and enterprises can help clients achieve financial wellness, while growing their businesses and harnessing the power of Envestnet's unified platform to provide essential advice.
The Envestnet Advisor Summit On-Demand site (https://envadvisorsummit.com/), which will continue to grow throughout the year, features discussions with industry leaders and subject matter experts about the ongoing digital transformation of advice, and how data and technology solutions can enable advisors to add value and meet client expectations in an uncertain and volatile market. Financial professionals who view and complete select Summit On-Demand content may receive Certified Investment Management Analyst (CIMA®) and Certified Financial Planner (CFP®) Continuing Education credits.
"Our thought leadership and industry insights on the role of advice are presented this year in an engaging virtual format," said Bill Crager, CEO of Envestnet. "Financial advice, and the value advisors can offer clients has become even more essential as the world navigates the COVID-19 crisis. The Envestnet Advisor Summit On-Demand content has been crafted to help advisors understand how they can lead their clients and businesses forward in the post-pandemic world.  We are also proud to introduce exciting new capabilities and services to the industry as part of our virtual showcase."
The Summit On-Demand includes keynotes from:
Bill Crager

, CEO of Envestnet

Larry Fink

, Chairman and CEO of BlackRock
Dr. 

Daniel Crosby

, Chief Behavioral Officer of Brinker Capital
Product updates and new solutions being introduced in this year's Summit include:
Recommendations Engine — "Opportunities to Engage" Interface Powered by Envestnet Analytics: Envestnet has developed a platform-wide engine that analyzes big data to provide advisors with the intelligence needed to optimize their client relationships and practices. These timely, data-driven recommendations are presented in a comprehensive, streamlined "Opportunities to Engage" dashboard, ensuring that both advisors' businesses and clients get the most out of the Envestnet user interface.


The Envestnet Advisor Services Exchange by Dynasty (ASx): Developed with the specific focus of helping RIAs build their businesses, the new ASx platform is now available through Envestnet Analytics' Recommendation Engine. Actionable insights and solutions based on data and analytics are uniquely designed to help RIAs efficiently grow their businesses, so that they can focus on their clients' wealth management needs. The Summit On-Demand session, hosted by 

Edward C. Swenson

, President of ASx, will highlight eight services available to advisors, including Capital Strategies and M&A Strategies that support the acceleration and growth of an advisory firm's enterprise value.


Envestnet Cloud Services: Summit On-Demand participants can learn about the new complement to the core Envestnet platform for enterprises. Envestnet Cloud Services is a consultative and managed offering that enables advisors at enterprises to seamlessly transition their data and business operations to the cloud. The solution also includes a data workbench providing advanced data access, data feeds, enrichment, and integration capabilities to strengthen engagement with—and outcomes for—clients.


Envestnet | MoneyGuide Updates, Including MyBlocks™ Integrations & New Blocks

MoneyGuide:

Lifetime Protection, Income Planning, and Tax Planning features are now available in MoneyGuidePro® and MoneyGuideElite. Within MoneyGuideElite, advisors can create a collaborative client presentation using the illustrative modeling functionality within each feature to help clients visualize the impact on their plans.

MyBlocks:

MyBlocks removes the barriers and enables clients to easily start exploring their financial landscape. New blocks currently in development include Goals, Investment Assets, Spend vs. Borrow, and Kick-Off. These blocks will be added to the existing 34 blocks, enhancing the MyBlocks ecosystem.
We continue to integrate MyBlocks with Envestnet offerings, including the Envestnet Proposal System, Envestnet Insurance Exchange, and the Envestnet Credit Exchange, making it easier to implement solutions right from a block as well as within MoneyGuide.



Envestnet | Tamarac Updates, Including Direct MoneyGuide Integration: An RIA who creates a financial plan in Envestnet | MoneyGuide can directly import the plan from the MoneyGuide document vault into the client portal in Tamarac, where the end client can view and work with their advisor to make adjustments as needed. In addition to this integration,

New Assets & Liabilities page in the client portal incorporates external assets and liabilities, giving end clients a truly full picture of their Financial Net Worth.
Advisors can import client tax documentation directly from custodial platforms into Advisor View®.
New Rebalance report in PDF format demonstrates the impact of trades using charts and other visual materials.
Performance interval information can be populated into a customized customer relationship management (CRM) system, or a different database infrastructure, where advisors can perform in-depth analytics.
Unreconciled trading orders can be applied to holdings in Tamarac Trading® after the order date.



Envestnet Express Proposal Application: Envestnet has developed a simple, fully digitized workflow for advisors to locate, research, select, and invest in managed products, while also onboarding clients and digitally aligning on high-value activities—using the most common proposal use cases. The Express Proposal Application will go into production at the end of this year, alongside the standard proposal generator, in the Envestnet platform. It is designed to save advisors time, fund accounts faster, and highlight the most useful information for advisors and clients throughout the proposal process across the Envestnet platform. In addition, the Express Proposal Application has streamlined the process for providing user feedback to the Envestnet team, enabling Envestnet support professionals to view exactly what users see on their screens, and work together to achieve resolution.


Envestnet Connect: Introduced earlier this quarter, Envestnet teamed up with AdvisorStream and Apprise Labs to build Envestnet Connect, a centralized, data-driven application that integrates client household data with relevant, personalized news content aligned with the client's values and financial journey. Advisors can view a demonstration of Envestnet Connect to see the new offering in action.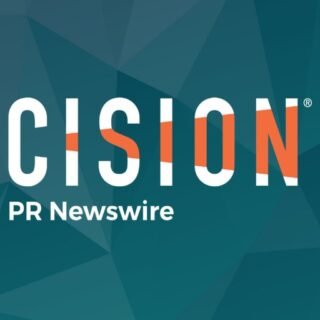 PRNewswire