Dun & Bradstreet Holdings, Inc. ("Dun & Bradstreet") today announced the launch of its initial public offering of 65,750,000 shares of its common stock at an anticipated initial public offering price between $19.00 and $21.00 per share pursuant to a registration statement on Form S-1 previously filed with the United States Securities and Exchange Commission (the "SEC"). Dun & Bradstreet intends to grant the underwriters a 30-day option to purchase up to an additional 9,862,500 shares of common stock. Dun & Bradstreet has applied to list the shares of common stock on the New York Stock Exchange under the ticker symbol "DNB."
A subsidiary of Cannae, a subsidiary of Black Knight, Inc. and a subsidiary of CC Capital Partners, LLC plan to invest $200.0 million, $100.0 million, and $100.0 million, respectively, in a concurrent private placement of  Dun & Bradstreet's common stock that is contingent upon the consummation of the offering at a price per share equal to 98.5% of the initial public offering price.  Dun & Bradstreet intends to use the proceeds that it receives from the offering and the concurrent private placement to redeem all of its outstanding Series A Preferred Stock, repay a portion of its 10.250% Senior Unsecured Notes outstanding due 2027 and for working capital and other general corporate purposes.
Goldman Sachs & Co. LLC, BofA Securities, J.P. Morgan and Barclays are acting as joint lead book running managers and representatives of the underwriters for the offering. Citigroup, Credit Suisse, HSBC, Jefferies, RBC Capital Markets, Wells Fargo Securities, Deutsche Bank Securities, BMO Capital Markets, SunTrust Robinson Humphrey and TD Securities are also acting as book-running managers for the offering. William Blair, Raymond James, Stephens Inc., Academy Securities and Loop Capital Markets are acting as co-managers for the offering.
The offering will be made only by means of a prospectus. A copy of the preliminary prospectus may be obtained from:
A registration statement relating to these securities has been filed with the SEC, but has not yet become effective. These securities may not be sold, nor may offers to buy be accepted, prior to the time the registration statement becomes effective. This press release shall not constitute an offer to sell or the solicitation of an offer to buy nor shall there be any sale of these securities in any state or jurisdiction in which such an offer, solicitation or sale would be unlawful prior to registration or qualification under the securities laws of any such state or jurisdiction.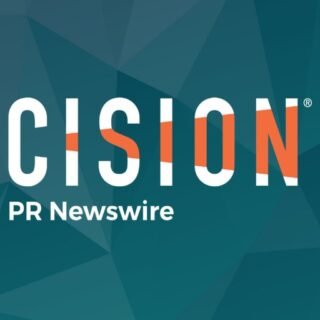 PRNewswire