AlphaTrAI, a technology-driven asset management firm that delivers results through transformative artificial intelligence, today announced the commencement of its next stage of growth, with the expansion of its leadership team and Board of Directors. The firm reported the additions of asset management senior executive Anjun Zhou as Chief Investment Officer, and technology entrepreneur and executive José Pierre as Chief Solutions Officer. Additionally, AlphaTrAI reported that asset management industry leader Richard Goldman has joined its Board of Directors, to provide strategic guidance and relationships to the fast-growing, venture-backed fintech firm.
Led by Bill Dwyer, Former President of LPL Financial, AlphaTrAI is a technology company that applies artificial intelligence to deliver business solutions and products to the financial industry. Empowered by industry insights, talents and technologies, the firm's asset management division develops innovative AI-driven investment products for family offices, RIA firms and institutional asset managers, while its Solutions Services Group provides innovative problem-solving consulting to institutional participants.
"Our announcement is a major step toward integrating the latest advances in artificial intelligence to fundamentally transform the quality of financial products and services while lowering the cost of such solutions," said Bill Dwyer, AlphaTrAI's CEO and Chairman. "Appointing these highly respected industry leaders to head our Asset Management and Solutions Services business lines is an important part of our growth strategy of building out our leadership team and capabilities in order to deliver AI-driven financial products and business solutions."
New CIO Brings Wall Street and Quantitative Portfolio Management Experience
Mr. Dwyer continued, "Anjun brings a unique perspective to her new role, thanks to her experience in both the investment management and AI worlds. We're thrilled to have someone of her caliber and commitment overseeing our AI-enabled, multi-asset platform as we embark on our next phase of growth."
A 23-year financial services veteran, Dr. Zhou – who holds a PhD in finance from the University of Illinois at Urbana-Champaign – was previously Managing Director, Global Head of Multi-Asset & Factor Research at Mellon Capital. In that role she was responsible for the R&D and implementation of more than $200 billion in quantitative strategies and investment solutions and driving the firm's exploration of AI and machine learning applications.
Prior to that, Dr. Zhou was Executive Director, Portfolio Manager and Head of Research at Morgan Stanley Investment Management, managing $8 billion in asset allocation and global macro strategies for institutional, intermediary and retail clients globally. Dr. Zhou has also worked at Deutsche Bank and State Street Global Advisors in the area of quantitative and multi-asset investing.
"What attracted me to AlphaTrAI is the opportunity of working with Bill and the firm's talented data scientists. With AI as the core engine of our investment strategies, we aim to exploit market inefficiencies from novel angles," said Dr. Zhou. "AI is part of our daily lives and applying its capabilities to investment management is a natural evolution that, if done right, can revolutionize the industry. While some quant firms may use AI to enhance their factor-based models, our design is fundamentally different. Powered with leading-edge technology, market data and alternative data, we can deliver innovative and effective investment products and solutions to institutional, wealth and retail clients."
New Chief Solutions Officer to Guide Firm's Product Development Strategies
In his new role as Chief Solutions Officer, José Pierre will be responsible for driving product innovation and developing strategies for AlphaTrAI, leveraging the latest AI technologies to help clients optimize their operations and drive growth. With a focus on delivering cutting-edge solutions that address clients' most pressing business challenges, Mr. Pierre will lead the development of new products and services. This will include developing go-to-market strategies, identifying new business opportunities and building strong relationships with firm clients to better understand their needs and challenges.
He brings over four decades of leadership experience as an innovative business technology executive to the position. Previously, he served as Founder and CEO of Marketware International, a technology consulting firm and provider of online brokerage applications for the wealth management industry, and was the creator of webBroker, one of the first retail online brokerage products on the market.
Mr. Pierre also served in technology leadership roles a Senior Vice President, Advisor Facing Technology Engineering at LPL Financial, where he led the firm's Advisor Facing Technology organization during a period of rapid company expansion and was instrumental in the launch and integration of key business lines. Additionally, he has served as Executive Vice President of International Technology at TD Waterhouse Group and Senior Director of Systems Development at ADP Brokerage Division (now Broadridge Financial Solutions).
"AlphaTrAI is taking the fusion of artificial intelligence and financial services to the next level. I am excited to join the team at AlphaTrAI at such a pivotal time in the industry. AI is transforming the way businesses operate, and I believe that AlphaTrAI is uniquely positioned to deliver cutting-edge solutions that will help our clients thrive in today's complex and rapidly evolving business environment. I am looking forward to working with this talented team to develop innovative solutions that meet our clients' most pressing needs and drive growth for our business." said Mr. Pierre.
Mr. Dwyer adds, "José has an unparalleled level of accomplishment in product innovation and execution. He's that rare combination of deep product knowledge and business acumen that drives transformation. He's a great complement to an already impressive leadership team and we're excited to leverage his expertise to build out our offering."
Richard Goldman Latest Addition to Firm's Board of Directors
In a related development, AlphaTrAI has also augmented its Board of Directors, recently welcoming a new member whose extensive asset management and operations knowledge will significantly enhance the Board's expertise and elevate the guidance it provides to firm leadership.
Richard Goldman, who has served as CEO of Rydex Investments and Chief Operating Officer at Guggenheim Investments and has held leadership positions at Deutsche Asset Management, State Street Global Advisors and ForstmannLeff Associates, recently became a member of the firm's Board of Directors.
He joins two other highly experienced asset management industry board members: Dominic Janssens, a private investor with 30-plus years' experience in global financial services, including executive stints at Macquarie Investment Management, T. Rowe Price, State Street Asset Management and Deutsche Asset Management and Amy Wierenga, a leading alternatives asset management executive with deep expertise guiding investment process, risk, portfolio strategy and operations at institutions serving some of the largest and most sophisticated institutional asset managers globally.
Mr. Dwyer commented that these three represent an incredibly impressive depth and broad-based level of knowledge rarely found in startups, with backgrounds including CEO, CTO, and CRO levels of experience.
"The opportunity to work with AlphaTrAI's Board of Directors is one of the reasons I joined AlphaTrAI," concluded Dr. Zhou. "Bill has assembled what I consider a 'Dream Team' in every respect. They are well-versed across key facets of the asset management business and are committed to maximizing AlphaTrAI's potential."
Mr. Dwyer concluded, "Attempts to bring data science into the investment process always come up against the same challenge: finding veteran investment industry leadership equally adept with technology, or identifying a tech wizard with expertise and knowledge in managing money. We are reimagining how to approach seamlessly integrating asset management and AI by combining these areas of specialization with an adaptive platform to deliver an end-to-end AI-powered experience. We are transforming the application of technology in financial services, while creating opportunities for the delivery of improved outcomes at lower cost for our clients."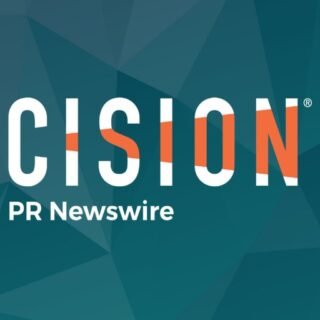 PRNewswire