Wishpond Technologies Ltd. (TSXV: WISH) (OTCQX: WPNDF) (the "Company" or "Wishpond"), a provider of marketing-focused online business solutions, is pleased to announce the launch of its new Website Builder, powered by generative Artificial Intelligence (AI) technologies. With the Website Builder, small-to-medium sized businesses ("SMBs") can launch a website within minutes using AI technologies; positioning Wishpond to disrupt the website building process. By using Wishpond's Website Builder, users can cut down on significant development time and save thousands of dollars on programming, design, and copywriting services.
The Website Builder leverages the latest generative AI technology to analyze user inputs and automatically generate website designs that are tailored to the user's specific needs. To create a website using the Website Builder, entrepreneurs and business owners simply enter a few details about their business and the system's AI algorithms will generate high-quality content and imagery using the information provided. The Website Builder further allows users with the ability to edit and refine their website using AI technologies, including the ability to translate the website into multiple languages. This means that users can create fully functional websites with much less effort than before, without the need for a high level of technical expertise, saving them time and effort.
Ali Tajskandar, CEO of Wishpond comments, "The use of AI technologies is rapidly changing the digital marketing landscape and Wishpond is at the forefront of utilizing these new innovations to provide SMBs with new advantages against larger competitors. We're excited to launch this revolutionary tool that will empower SMBs and allow individuals to take control of their website design needs. Other website builders can be quite expensive and require users to spend a lot of time and effort, but Wishpond's AI-powered Website Builder is incredibly easy to use and lets anyone create a website by simply entering in a few details about their business. Furthermore, we are very excited that the AI-powered Website Builder marks the first introduction of generative AI technologies on Wishpond's next generation marketing technology platform, Propel IQ."
Built on an intuitive and user friendly platform, the AI-powered Website Builder also comes with a range of advanced features that allows users to customize their websites to suit their specific needs. These features include a wide range of templates, including, drag-and-drop design tools, form builder, appointments feature, popups tool, social sharing functionality, and more.
The AI-powered Website Builder will be offered as part of Wishpond's new Propel IQ marketing platform. The AI Website Builder is just one of the innovative products offered on the Propel IQ platform, giving SMBs an end-to-end foundation to scale their business and drive growth. The Website Builder integrates with Wishpond's complete software suite to give businesses the tools they need to enhance their online marketing presence through a single platform.
Wishpond's AI-powered Website Builder is now available to customers using Wishpond's next generation Propel IQ platform, a limited version of which will be released to the public free of charge. In order to sign up for a free version of the Propel IQ platform, or to learn more about Wishpond's Website Builder, visit: Wishpond.com/AI
There will also be a demonstration of Wishpond's new AI-powered Website Builder during Wishpond's inaugural Virtual Investor Day 2023 event taking place on April 4, 2023. Go to https://investor.wishpond.com/investor-day-march-2023/ to register in order to attend the Virtual Investor Day.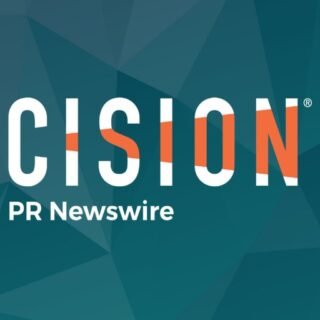 PRNewswire