Virtual Internet, the leader in Software 5G (Fifth Generation) Mobile Broadband technology announced it had competed collaborative work on a new version of Virtual 5G App and Global Virtual 5G Mobile Broadband service, both to be released Worldwide. The Company said that additional announcements would also be forthcoming.
The Power to transform the World
The New Virtual 5G has enhanced Performance, Security and Privacy. Virtual 5G is being launched at an initial subscription of $4 annually, making it the lowest cost 5G service available.
The Original Virtual 5G had huge success with millions of downloads. The New Virtual 5G offers the lowest cost 5G Service and is less expensive than standard 3G and 4G service.  Virtual 5G experienced significant success in Asia PAC which holds 5 billion people, 66% of the World's population.  V5G's Global coverage has been improved with new feature sets to enable more of the worldwide population to enjoy Fifth Generation Mobile Broadband wherever they reside, work, recreate, or travel.
Subscribers can pay through a wide variety of convenient ways: Credit or debit cards; American Express, Discover, JCB, MasterCard, Visa, Visa Electron; nearly all Mobile phone billing; Most Online banking, E-wallets; Dana, Doku, GoPay, OVO, ShopeePay, PayPal, Octopus O!, ePay, AliPayHK, MoMo, E-Wallet, ZaloPay, VTC Pay, GCash, PayMaya, Coins.ph, Klarna, my paysafecard, PicPay, Mercado Pago, Google Play and Google Play gift cards, select convenience stores, virtual account bank transfers, ATMs, and Internet or mobile banking. The ability to subscribe will be universally accessible across nearly all global payments systems.
Virtual 5G is the lead App for the Virtual Internet Platform of Apps and Services
The New Virtual 5G App and Service is the Internet's 5G.  V5G has been specifically engineered to be globally accessible, to be available in every country worldwide, and deliver Performance, Security and Privacy for all Apps and Services.
Virtual 5G is 5G
Virtual 5G is Software based 5G Mobile Broadband; it is Fifth Generation Mobile Broadband, faster than existing networks, and it enables greater bandwidth, and improved Internet Services in both urban and rural areas. Virtual 5G was and is the only Software that has proven itself with millions of installs, bringing 5G service to 2G, 3G, and 4G Mobile Devices over Cellular, Wi-Fi and Satellite and to super charge the performance of native 5G mobile devices.
Virtual 5G–first and only of its kind
Virtual 5G was already the highest performing App of its kind; Virtual Internet has improved the Virtual 5G platform to deliver a faster, better version of Virtual 5G, and an improved ecosystem of Apps that run over the Global Virtual 5G Network.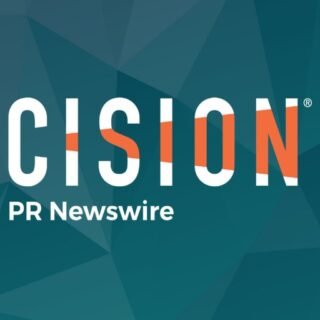 PRNewswire