Venzee Technologies Inc. (TSXV: VENZ) (OTCQB: VENZF) ("Venzee" or the "Company"), a "smart tech" Software as a Service (SaaS) platform used by Consumer Brands to move critical, consumer-facing product information to any global retailer, announced today financial results for the first quarter ended March 31, 2021. The unaudited condensed interim consolidated financial statements and related Management's Discussion and Analysis ("MD&A") can be viewed at https://investors.venzee.com/SEDAR-filings.
The Company will conduct a conference call discussing first quarter results on Tuesday, June 1, 2021 at 8:30 A.M. EST (5:30AM PST). Details for this call can be found below.
"I'm very excited about the progress we made at Venzee this quarter. We are growing rapidly and on track against the aggressive goals we laid out in 2019 as we pivoted away from a negative margin consulting business to a high profit software as a service operation and are now generating over 90% of revenue from our Mesh Connector technology," said Venzee CEO, John Abrams. "We reached 675 total Mesh Connector sales in Q1, a tenfold increase from the 65 total at the end of 2020, and plan to carry this momentum through the rest of the year. Our traction in capturing and retaining large global brands through an attractive pricing model designed to accelerate adoption of our platforms is key to our success."
Venzee currently has over 400 retail connections available on its platform, which enable simple scalability for consumer brands and manufacturers to connect to leading global retailers like Walmart, Home Depot and Amazon. In 2020, Venzee had approximately 100 pipeline opportunities at the end of the first quarter. Today, Venzee has over 5,000 sales opportunities in the pipeline with an objective to double that number by year end.
By the end of the first quarter of 2021, the Company reached 675 total Mesh Connectors™ sold, compared to 65 Mesh Connectors™ sold by the end of 2020. Venzee has over $8,000 in Mesh Connector™ revenue and intends to reach over $195,000 in recurring revenue by the end of 2021.
The Company reports first quarter results for the three month period ended March 31, 2021, including revenues of $8,750 (vs Q1 2020 – $25,787), a net loss of $657,072 (vs Q1 2020 – $447,808), and loss per share of $0.00 (vs Q1 2020 – $0.00).
Additional expenditures in sales and marketing were the primary contributing factors to the net loss increase during the three months ended March 31, 2021 compared to the prior year as the Company focused on expanding its partnerships and Mesh Connector™ base. General and administrative costs also contributed, with the addition of personnel, increased investor relations activities and stock-based compensation costs.
Radically simpler than alternatives, Venzee's Mesh Connectors™ are unique in the market, system agnostic and infinitely scalable. Venzee's intelligent platform offers partners and brands a reliable, machine-to-machine interface that accelerates the distribution of product information to any retail destination.
With nearly 400 major retail Mesh Connectors™ available to clients, Venzee has become an important tool in the simplification and automation of syndication processes for brands globally.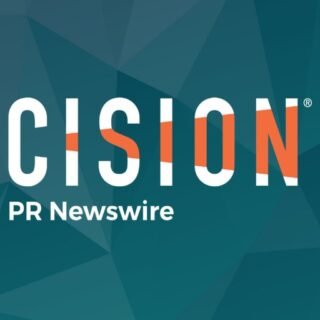 PRNewswire