The Google News Initiative (GNI), in partnership with the Local Media Consortium (LMC), today announced the publication of the GNI Advertising Revenue Playbook, a comprehensive guide for small and midsize news organizations on how to successfully monetize web content and grow digital advertising revenue. This is one of the pillars of GNI's Digital Growth Program, which also includes audience development, reader revenue, data and product.
The playbook is designed to instruct both publishers who do not yet have a digital advertising business or would like to better understand the basics of programmatic advertising and those who already have a digital advertising business but are looking for ways to improve their strategies or gain new insights to improve revenue. Through its six chapters, the playbook provides an in-depth and step-by-step look at the basics of digital advertising, improving audience engagement and website performance, developing sales solutions, building an advertising team and managing ad campaigns.
"Digital advertising is a great way for local publishers and broadcasters to increase their revenue, but many do not have the resources or know-how to get started or maximize their digital ad revenue," said Fran Wills, CEO of the LMC. "We're confident the GNI Advertising Revenue Playbook will be a highly valuable and much-used resource for small and midsized media outlets around the world to launch a digital advertising program or optimize the one they already have."
Along with the release of the playbook, GNI and the LMC will be hosting a series of free workshops that align with the playbook's content. Starting on June 1, the workshops will feature experts from GNI, the LMC, and other digital media speakers and consist of four sessions during the month of June. Anyone interested in attending the free workshops can register here.
Workshop 1: Setting up the basics and building your team (

June 1

, 

2:00 p.m. EST

)

Speakers: 

Chad Gilley

 (Maine Today), 

Fran Wills

 (LMC), 

James Byrd

 (OpsCo), 

Orli Ziv

 (Google)

Expert Panel: Real examples and best practices on building effective and sustainable digital advertising businesses (

June 7

, 

2:00 p.m. EST

)

Speakers: 

Maria Bastidas

 (MundoHispanico), 

Pete Doucette

 (Philadelphia Inquirer), 

Willy Grant

 (Great West Media), moderated by 

Fran Scarlett

 (Scarlett Ink Media)

Workshop 2: Leveraging your audience to accelerate ad revenue (

June 14

, 

2:00 p.m. EST

)

Speakers: 

Brian Troyer

 (Grist), 

Fran Wills

 (LMC), 

Kevin Flores

 (Google), 

Susan Scott

 (Blue Engine Collaborative)

Workshop 3: Packaging, pricing, and optimizing your ad offerings (

June 28

, 

2:00 p.m. EST

)

Speakers: 

Fran Wills

 (LMC), 

James Washington

 (The Atlanta Voice), 

Katie Wilkerson

 (10up), 

Orli Ziv

 (Google)
"The impact of COVID-19 compounded the financial pressure already felt by news organizations, both large and small," said Ben Monnie, director of global news partnerships solutions at Google. "The GNI Advertising Revenue Playbook, with its focus on helping local media outlets increase revenue through digital advertising, aspires to help news organizations across the globe navigate the current crisis and build sustainable digital businesses."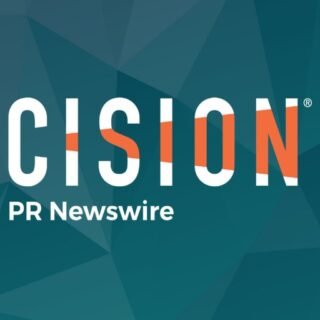 PRNewswire