The Kroger Family of Companies (NYSE: KR) today announced the Ohio Tax Credit Authority has approved a 75%, 15-year data center sales tax exemption for all technology equipment purchased for Kroger's two data centers and a supporting technology facility respectively located in Blue Ash and Hamilton, Ohio.
To qualify for a 75%,15-year data center tax exemption, companies must invest at least $100 million in capital investments at the project site over three consecutive calendar years and pay annual compensation of $1.5 million. The tax exemption covers equipment purchased for qualifying data center projects from Ohio sales tax.
"Kroger continues to invest in technology and digital capabilities to advance our seamless ecosystem for our customers that combines the best of the physical store experience with the digital experience," said Yael Cosset, Kroger's chief technology and digital officer. "We thank JobsOhio, Ohio Development Services Agency, REDI Cincinnati and the cities of Blue Ash and Hamilton for their support as this tax exemption will allow Kroger to continue making meaningful technology and digital investments that will benefit local customers and those who shop at our stores across the country."
Kroger has already made significant investments in the data centers and technology facility, where a large percentage of its technology and digital associates are based, including efforts that support the modernization of the company's technology platform and seamless ecosystem. In addition to modernizing systems, the tax exemption will support continued technology and digital investments including future equipment needs, software and development work, and enhancements to the customer and associate experience.
"As consumer preferences evolve, Kroger is making impactful investments in technology to ensure its customers' expectations are met and exceeded for years to come," said J.P. Nauseef, JobsOhio president and CEO. "Investing in Ohio is investing in success, and these new data centers in Blue Ash and Hamilton position Kroger for the digital growth needed to support its customers throughout the United States."
"Online grocery is expected to grow by 40% in 2020 alone, and Kroger is primed to benefit from that growth by investing in its digital future," said Kimm Lauterbach, president and CEO of REDI Cincinnati. "We're proud to partner with Kroger as it expands its digital capabilities to create a world-class experience for its customers."
"Kroger is the largest employer in the City of Blue Ash and an important business partner in our community," said Neil Hensley, City of Blue Ash economic development director. "We are excited about this major new investment, which helps further establish Blue Ash as an important technology hub in Greater Cincinnati. We are grateful for Kroger's continuing confidence in our city and look forward to strengthening our partnership with the company."
"Kroger continues to be a leader in providing for the essential needs of their customers and Hamilton is proud that their investments involve the strengthening of information infrastructure assets within our community," said Jody Gunderson, City of Hamilton director of economic development.
Data and personalization are core aspects of Kroger's business, from carrying the most relevant products to personalizing the digital shopping experience to powering alternative profit businesses. With insightful, comprehensive data, Kroger also continues to improve how it operates in every aspect of the business.
"We know our customers value convenience and personalization and providing customers with the ability to have anything, anywhere, anytime from Kroger is what sets us apart," continued Cosset. "This has never been more important than in our current environment, enabling our customers to shop in the way they prefer."
Kroger's investments in its ecommerce channels have allowed the company to accelerate its digital offerings during the COVID-19 pandemic. Kroger offers a no-contact delivery option, low-contact pickup service and ship-to-home orders. Kroger has also expanded contact-free payment solutions like Scan, Bag, Go and Kroger Pay.
In March, Kroger formed employment partnerships with local, regional and national businesses to create a shared-resource model that temporarily flexes employees to Kroger roles, ensuring the food supply chain continues without disruption. Partners included Frisch's, Marriott International, McLane Foodservice, Shamrock Foods, Sodexo, SodexoMAGIC, Sysco, Thunderdome Restaurant Group, US Foods, Waffle House and more. Locally, Kroger has continued to partner with JobsOhio to support Ohioans impacted by the pandemic, including those from the hardest-hit sectors like restaurants, hotels and food service distributors.
Kroger has published Sharing What We've Learned: A Blueprint for Businesses that offers actionable recommendations and learnings the company has applied to safeguard its associates, customers and supply chain since the start of the pandemic.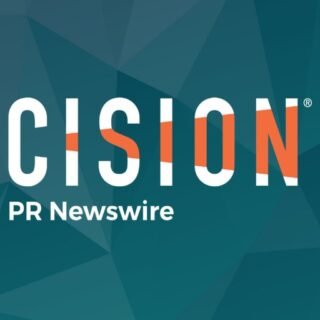 PRNewswire