Klarna, the AI-powered global payments network and shopping assistant, today reported its H1 results for 2023, which includes a profitable month in the second quarter ahead of target, successfully aligning with its strategic focus on both profitability and growth. The full earnings release has been made available on the company's Investor Relations website.
Sebastian Siemiatkowski, CEO of Klarna said, "I'm super proud that we have returned to black numbers, with a profitable month in Q223, well ahead of the target we set for later this year. Today's results clearly rebut the misconceptions around Klarna's business model, evidencing that it is incredibly agile and sustainable as we support our healthy consumer base in making sound financial decisions. Some claimed Klarna would face difficulties in the tough macro-economic climate with high interest rates, but having led the company through the 2008 financial crisis I knew we had a strong and resilient business model to see us through. Despite the volatile environment, we have done exactly what we set out to do."
Return to in month profitability well ahead of stated target
Klarna has shown time and again that its approach to underwriting short-term lending to responsible consumers with a customer-centric, merchant-funded approach works. Credit loss performance has improved -41% YoY, bringing the global credit loss rate to 0.39% for the first half of the year. This has been achieved while growing the top line, with GMV continuing to outpace e-commerce, growing at 14% YoY in Q223 while global e-commerce remained flat at 0%.*
Revenue increased by 17% YoY to SEK 5.5bn in Q223, with retailer revenue increasing 23% in the same period, as Klarna welcomed new merchant partners including most recently Airbnb, Boden, Deichmann, Selfridges, Juventus, AC Milan, and Uniqlo.
Klarna continues to succeed in all markets it enters, with the focus on winning the US over the past couple of years continuing to pay off. Q2 marked the third consecutive quarter of gross profit in the US, one of the world's largest consumer markets, driven in part by Klarna's new partnership with Airbnb, which will expand from the US to European markets within the coming weeks.
Accelerating customer value with AI 
As Europe's first AI-powered bank, Klarna is turbocharging its mission to revolutionize retail banking, focusing on customer value instead of customer revenue. Dozens of initiatives across the board – from analytics to marketing to customer interactions – are already making a demonstrable impact on performance and improving the experience for 150 million global customers. A recently-launched solution within customer services has made solving merchant disputes for customers more efficient, saving over 60,000 hours annually. AI improvements have contributed to further substantial improvements in cost performance with total operating expenses before credit losses down -24% YoY.
Exciting product launches are fuelling consumer love and loyalty. The new AI-powered search, and Ask Klarna personal shopping assistant can now return results from 10 million products.
*Digital Commerce Growth, Salesforce Shopping Index
Figures in the release relate to Klarna Holding AB. You can find Klarna Holding AB and Klarna Bank AB reports on Klarna's IR site.
This disclosure contains information that Klarna Bank AB (publ) is obliged to make public pursuant to the Swedish Securities Markets Act (2007:528). The information was submitted for publication, through the agency of the contact person, on 31-08-2023 08:00 CET.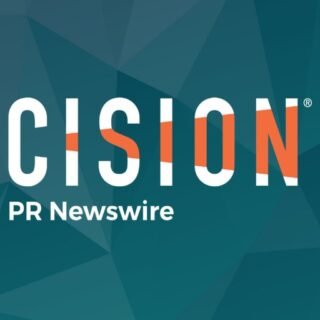 PRNewswire