Engine Media Holdings, Inc. ("Engine" or the "Company") (TSX-V: GAME) (NASDAQ: GAME), a company focused on developing premium consumer experiences, as well as technology and content solutions for partners in the esports, news and gaming sectors, today announced that its wholly-owned subsidiary, Frankly Media ("Frankly") has announced a partnership with Esports Media Inc. ("Esports Media"), a multimedia company that powers the news outlet Esports.gg. The partnership with Esports Media is an important addition to Engine's existing esports and sporting publishing partnerships, which also includes the Vegas Sports & Information Network.
Frankly Media powers digital content monetization for esports, news, and lifestyle publishers through its advertising solutions, services, and technologies. The partnership will allow Frankly to provide expert guidance and day-to-day management to monetize Esports Media's digital properties including the news outlet Esports.gg through direct and programmatic advertising.
Frankly will also analyze and optimize the total Esports.gg supply, identify revenue growth opportunities, integrate Engine's advertising stack, and focus on maximizing overall revenue and improved operational efficiencies. Through the partnership, Frankly Media will provide audience insights and close data gaps to unlock new revenue channels, and deliver more value to Esports Media's advertisers while remaining relevant.
Benj Smith, Head of Frankly Media, stated, "This exciting partnership will allow us to leverage our expertise and technology to help Esports Media unlock new revenue channels and grow their share of ad spend. Esports.gg is an exciting new platform and we are proud to partner with them as they continue to grow as a company."
"Partnering with esports media partners such as Esports Media is critically important to Engine Media's long-term plans," added Engine Media's Chief Executive Officer Lou Schwartz. "Another important piece for us was the quality of Esports.gg as an engagement channel and we are thrilled to begin this partnership with Christian and his world-class team of esports veterans."
Christian Bishop, Esports Media's Founder, commented, "We are thrilled to announce this partnership with Frankly and be able to work with its experienced management team. There are a lot of great publications in esports working hard to build a sustainable business. This partnership, along with previously announced partnerships with Midnite and Razer, will play a critical role in our ability to scale up our content creation across the board and create new innovative content for our community."
Esports.gg is backed by a multitude of esports veterans, with its leadership team comprising of Vindex's Sundance Digiovanni and Adam Apicella, AJ Vaynerchuk of Vayner Media, ESL's Kevin Rosenblatt, Snapchat's John Imah, plus Rishi Chadha and Justin Dellario, from Twitter and Twitch, respectively.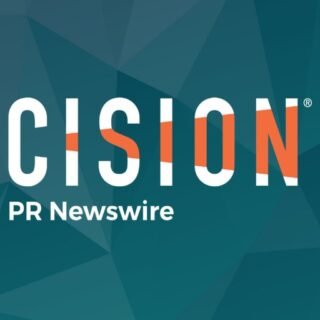 PRNewswire