Clarivate Plc (NYSE:CLVT), a global leader in providing trusted information and insights to accelerate the pace of innovation, today announced that it has acquired Bioinfogate, a leading provider of analytics solutions in the life sciences and producer of the OFF-X™ portal. Financial terms of the transaction were not disclosed.
The Bioinfogate OFF-X™ portal is a cutting-edge safety intelligence solution aimed at empowering pharmaceutical organizations to identify toxicology and safety signals, mitigate safety liabilities and de-risk early-stage assets. It is one of the largest translational safety and toxicity portals, featuring over 1,200,000 safety alerts corresponding to over 23,000 drugs and biologics and more than 15,000 targets of pharmacological interest.
As a leading provider of trusted information and insights to accelerate innovation, Clarivate offerings include a comprehensive suite of research intelligence solutions coupled with deep domain expertise. The acquisition of Bioinfogate will fill a critical need for drug toxicity data and translational safety intelligence across all stages of drug R&D.
This follows a previous acquisition from the Prous family of companies. Clarivate acquired the Integrity product (now known as Cortellis Drug Discovery Intelligence™ ) from Prous Science in 2007. In addition, through a 2019 partnership with Bioinfogate, Clarivate integrated OFF-X translational safety intelligence data with Cortellis™ products, including Cortellis Drug Discovery and Cortellis Competitive Intelligence™.
In combination with Cortellis, OFF-X will provide critical translational safety intelligence alongside robust drug pipeline and clinical research information – allowing biopharma to seamlessly integrate safety intelligence into preclinical research, clinical trial planning, regulatory and pharmacovigilance monitoring, and portfolio strategy. Beyond Cortellis, OFF-X™ will strengthen other Clarivate products and services including the Web of Science™, the world's most trusted publisher-independent global citation database.
Mukhtar Ahmed, President, Science Group, Clarivate: "The acquisition of Bioinfogate will further our strategy to become an essential provider of solutions for life science companies along the entire drug development lifecycle. The combined expertise, data and technologies will help customers make smarter and faster evidence-based decisions, boost clinical and commercial success, and bolster our robust integrated platform of life science intelligence solutions from pre-clinical and clinical offerings. Ultimately, the acquisition will deepen the end-to-end value chain from R&D through commercialization and compensation."
David Prous, Executive Director – Business Development, Bioinfogate: "This acquisition will be important to life science firms who need to integrate, access and apply toxicity and adverse events intelligence across all phases of drug research and development. The integration of OFF-X into the Clarivate portfolio of products will further expand and accelerate the reach of critical drug efficacy and safety information to researchers around the world."
Josep Prous, Ph.D., Executive Director – Science, Bioinfogate: "We are pleased to initiate this synergistic combination of Bioinfogate's safety intelligence platform with Clarivate science assets. This transaction will be crucial in advancing safety for patients participating in clinical trials and beyond while enabling the development of unique solutions for all those involved in the finding of better and safer drugs."
Following the successful acquisition and integration of Decision Resources Group (DRG) in 2020, Clarivate continues to invest in high-value, real-world data, information and deep subject matter and technical expertise. Clarivate will continue the tradition of creating exceptional value for our customers by providing new offerings focused on further integrating the drug development information found in Cortellis with OFF-X's translational safety intelligence. There are strong synergies between the companies that will strengthen the ability to support customers across the entire drug lifecycle.  The combined business will offer a one-stop shop for life sciences customers, helping them to improve the commercialization of life-changing therapies.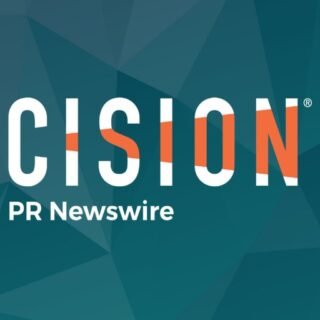 PRNewswire