BICO, the leading Bio Convergence company, has acquired all outstanding shares in Advanced BioMatrix Corp. (Advanced BioMatrix), an American company focusing on 3D research applications. The Advanced BioMatrix portfolio includes collagen bioinks, high purity extracellular matrix proteins, chemically modified proteins and polysaccharides, and other reagents and cell assays, sold to research institutions, and pharmaceutical and biotech companies. The company has a particularly strong position in reagents and in producing high-quality collagen and collagen inks intended for 3D bioprinting.
BICO has acquired all outstanding shares in Advanced BioMatrix for a purchase price on a cash and debt-free basis of approximately USD 15 million, provided that the working capital upon completion of the transaction corresponds to the normalized working capital. The sellers may also receive a maximum additional earn out of USD 3 million in cash based on milestones over a three-year period.
Advanced BioMatrix was founded in 2008 and is based in San Diego, California, US. Combining the BICO Group and Advanced BioMatrix innovative offerings ensures a market-leading product portfolio in bioinks and reagents. Together the companies can also develop innovative application offerings to meet customers' future needs and demands, which also shows the strength of BICO's business model.
Advanced BioMatrix also has a broad portfolio of products for 3D applications including cell cultivation, cell assays and bioprinting, as well as a strong tradition of innovation with an ambitious R&D agenda. Advanced BioMatrix international customer base consists mainly of leading pharmaceutical companies and research institutions. The company's products are used, for example, in advanced research in the development of new drugs or 3D bioprinted tissue models. The company, like BICO, has a strong focus on IP.
"Together with Advanced BioMatrix, we create the market's leading offering in bioinks and reagents. This means that we further strengthen our position in the area, and we can continue to develop innovative consumables that our customers benefit from throughout their customer journey. Combining technical expertise between the BICO Group and Advanced BioMatrix also enables faster development of innovative biomaterials for various bioprinting applications. Together, we will develop and offer innovative products that over time will lead to us being able to together solve the major health challenges we face." Erik Gatenholm, CEO, BICO.
"Advanced BioMatrix is ready for the next step in our growth and together with the BICO Group, we are ready to deliver the market's leading product portfolio of bioinks and reagents to our customers. We look forward to getting to know new colleagues, collaborators, and customers. We are excited to explore the potential that exists regarding synergies and sales opportunities within the Group". David Bagley, President, Advanced BioMatrix.
Advanced BioMatrix will, post-transaction, remain under current legal entity and management as a subsidiary of CELLINK Bioprinting and become part of the Bioprinting business area. Advanced BioMatrix will be integrated in the financial reporting as of August 2021. Advanced BioMatrix obtained approximately USD 3 million, with an adjusted EBITDA margin of around 50% in their latest fiscal year.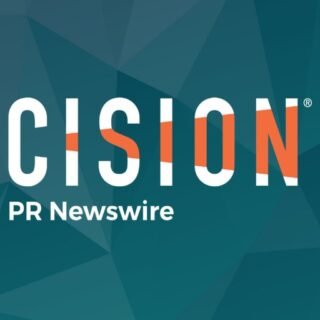 PRNewswire