Cellebrite, the global leader in Digital Intelligence ("DI") solutions for the public and private sectors, today announced financial results for the three months ended June 30, 2021.
"Cellebrite continued to perform strongly in the second quarter of 2021, with revenue growth and profitability exceeding our expectations once again," said Yossi Carmil, Cellebrite's CEO. "These results reflect successful execution of our go-to-market strategy, and strong and sustained customer demand for our Digital Intelligence solutions designed to help them transform and accelerate the investigative workflow while protecting lives and preserving privacy. We are seeing a healthy market environment, which reflects an inflection point, with law enforcement agencies increasingly realizing that digital transformation is a necessity given the rapid growth in digital data volumes, complexity and importance. We continue to expect our merger with TWC Tech Holdings II Corp. will be completed in the third quarter of the year, and we look forward to continuing our journey as a public company."
Second Quarter Financial and Business Highlights
Annual Recurring Revenue (ARR) of 

$159 million

, up 46% year-over-year
ARR dollar-based net retention rate of 142%
Revenue of 

$59.2 million

, up 29% year-over-year
Subscription revenue of 

$41.4 million

, up 33% year-over-year
Gross profit and gross margin of 

$49.1 million

 and 83%, respectively
Net income of 

$7.8 million

; Adjusted EBITDA and Adjusted EBITDA margin of 

$13.4 million

 and 23%, respectively
Established a strategic partnership with 

Singapore's

 Home Team Science and Technology Agency (HTX), an arm of the Ministry of Home Affairs, to drive innovation and deliver industry leading digital intelligence capabilities
Launched the latest version of Cellebrite Pathfinder, its flagship investigative analytics solution achieving significant milestones in data analysis, enterprise readiness, scalability, and process performance
In addition, Cellebrite recently announced important milestones aimed at broadening its Digital Intelligence platform:
Introduced Premium Enterprise, a next generation solution which is part of Cellebrite's end-to-end Digital Intelligence Investigative Platform offering and is deployed in an agency's secured domain via server and connects to their existing UFED devices.
Expanded its service offerings to help customers unlock the full potential of Digital Intelligence solutions, and to ensure customer success at every stage of the digital transformation journey. Among the new offerings are an advisory practice, on-site advanced collection service, and managed services.
Webcast Information
Today, August 12, 2021, Cellebrite will post a pre-recorded presentation to its website that discusses the second quarter 2021 results and the outlook for the full year. The webcast can be found on Cellebrite's website at https://www.cellebrite.com/en/investors.
Business Combination with TWC Tech Holdings II Corp.
As previously announced, Cellebrite and TWC Tech Holdings II Corp ("TWC") have entered into a definitive business combination agreement and plan of merger ("Merger Agreement"). A special meeting of stockholders of TWC. to approve the business combination is scheduled for August 27, 2021 at 1:00 pm Eastern Time.  As a result of the transaction, subject to TWC stockholder approval and customary closing conditions, Cellebrite expects to become a publicly listed company on Nasdaq with its ordinary shares and warrants trading under the new ticker symbols, "CLBT" and "CLBTW", respectively.  The transaction seeks to accelerate Cellebrite's ability to execute on significant near-term growth opportunities in the public sector, develop new customer solutions and expand its private sector and end-market reach.
Non-GAAP Financial Information and Key Performance Indicators
This press release includes non-GAAP financial measures.  Cellebrite believes that the use of non-GAAP operating income (loss) and Adjusted EBITDA is helpful to investors. These measures, which the Company refers to as our non-GAAP financial measures, are not prepared in accordance with GAAP.
Non-GAAP operating income (loss) is calculated as operating income (loss) excluding (i) share-based compensation expense, (ii) acquisition-related costs, (iii) amortization of intangible assets, and (iv) a one-time compensation expense related to the termination of a co-founder of the company.
Adjusted EBITDA is calculated as net income (loss) excluding (i) financial income (expense), (ii)tax expense (iii) depreciation and amortization, (iv) share-based compensation expense, (v) acquisition-related costs, and (vi) a one-time compensation expense related to the termination of a co-founder of the company.
The Company believes that the exclusion of these expenses provides a more meaningful comparison of its operational performance from period to period and offers investors and management greater visibility to the underlying performance of its business. Specifically:
Share-based compensation expenses utilize varying available valuation methodologies, subjective assumptions and a variety of equity instruments that can impact a company's non-cash expenses;
Acquired intangible assets are valued at the time of acquisition and are amortized over an estimated useful life after the acquisition, and acquisition-related expenses are unrelated to current operations and neither are comparable to the prior period nor predictive of future results; and
Tax expense, and depreciation and amortization expense vary for many reasons that are often unrelated to our underlying performance and make period-to-period comparisons more challenging; and
One-time or unusual expenses are often not representative of the underlying performance of our business and make period-to-period comparisons more challenging.
Each of our non-GAAP financial measures is an important tool for financial and operational decision making and for evaluating our own operating results over different periods of time. The non-GAAP financial measures do not represent our financial performance under U.S. GAAP and should not be considered as alternatives to operating income (loss) or net income (loss) or any other performance measures derived in accordance with GAAP. Non-GAAP financial measures may not provide information that is directly comparable to that provided by other companies in our industry, as other companies in our industry may calculate non-GAAP financial results differently, particularly related to non-recurring, unusual items. In addition, there are limitations in using non-GAAP financial measures because the non-GAAP financial measures are not prepared in accordance with GAAP, and exclude expenses that may have a material impact on our reported financial results. Further, share-based compensation expense have been, and will continue to be for the foreseeable future, significant recurring expenses in our business and an important part of the compensation provided to our employees. In addition, the amortization of intangible assets are expected recurring expenses over the estimated useful life of the underlying intangible asset and acquisition-related expenses will be incurred to the extent acquisitions are made in the future. Furthermore, foreign exchange rates may fluctuate from one period to another, and the Company does not estimate movements in foreign currencies.
Annual recurring revenue ("ARR") is defined as the annualized value of active term-based subscription license contracts and maintenance contracts related to perpetual licenses in effect at the end of that period. Subscription license contracts and maintenance contracts for perpetual licenses are annualized by multiplying the revenue of the last month of the period by 12. The annualized value of contracts is a legal and contractual determination made by assessing the contractual terms with our customers. The annualized value of maintenance contracts is not determined by reference to historical revenues, deferred revenues or any other GAAP financial measure over any period. ARR is not a forecast of future revenues, which can be impacted by contract start and end dates and renewal rates.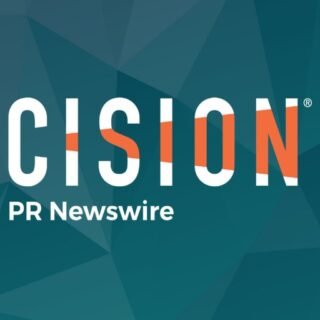 PRNewswire