VSBLTY Groupe Technologies Corp. (OTCQB: VSBGF) (CSE: VSBY) (Frankfurt 5VS) ("VSBLTY"), a leading software provider of AI-driven security and retail analytics technology is excited about the next phase of its product development and co-cooperative arrangements with its partners H-Ventures, and Multimedia Plus.
The new offering brings together strategic components from each Company, culminating in a complete and unique product offering that combines real time training with real time market analytics in a retail environment utilizing a custom Lenovo tablet.
It is anticipated the deployment of these systems will enhance employee training while increasing retail sales and provide customers with a more interactive buying experience. VSBLTY has witnessed increased sales of over 25% for brands that deploy video advertisements at the point of purchase.
VSBLTY working with ecosystem partners H-Ventures, Lenovo and Multimedia Plus will bring this innovative retail program to pharmacies in Italy and drugstore chains in Europe and the U.S.
"This type of a product offering is what strategic alliances and partnerships are all about", stated VSBLTY Co-founder & CEO Jay Hutton. "The best technologies and the deployment of such, provide the best solutions. This combination of hardware, software and distribution is the perfect example. The uniqueness of this use case is that we will be able to both measure shopper demographics and engagement as the tablet is sitting on the shelf.  It will also measure the one-to-one engagement between a sales rep or employee, with a customer while they are using the tablet for a training or sales session. It can also track the sessions for brands and retailers to further enhance the retail buying experience."
The sum is greater than its parts.
Multimedia Plus https://multimediaplus.com/about-mmp/ is a leading technology company that specializes in empowering retail organizations to enhance their training, communication, and engagement strategies. Their INCITE® platform revolutionizes the way retail associates learn, collaborate, and excel in their roles. With INCITE, retailers can deliver dynamic, interactive training content directly to an employees' mobile device, ensuring they have the knowledge and skills needed to provide exceptional customer experiences.
Integrating VSBLTY's computer vision DataCaptor™ with with INCITE platform combines the training and education abilities of Multimedia Plus with the retail analytic capabilities of VSBLTY in a cohesive package deployed on a Lenovo tablet.
These combined technologies will allow the targeted pharmacies to utilize the tethered Lenovo tablet to provide customer education and employee training, while capturing detailed data, including consumer dwell time, engagement, demographics, impressions and employee training compliance.
H Venture https://www.h-venturessrl.com/h-ventures-solutions.html, will provide distribution, oversee installation, and provide data analysis and insights.
H-Ventures is expert in marketing and data analytics in retail and for CPG's. They are specifically focused on Pharmaceutical, Healthcare, and Beauty sectors. They also represent 9,000 pharmacies throughout Italy, primarily for marketing focused programs, as well as supply chain logistics. They also cater to the global brands that rely on this channel and are able to leverage their marketing and trade programs  to fund these programs and create winwin scenarios. Prior to the initial placements in Italy, VSBLTY will be piloting the software and analytics with a global skincare brand at the Richel D'Ambra Spa located in the Ritz Carlton, Philadelphia.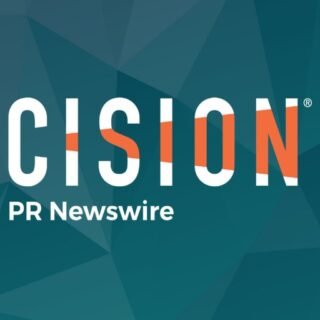 PRNewswire