The report highlights a groundbreaking discovery: Over 150 small-molecule medications are currently under development by biotech companies utilizing an AI-first strategy. Astonishingly, more than 15 of these drugs are already in clinical trials, demonstrating the remarkable power of AI in driving innovation. This AI-powered pipeline is experiencing rapid growth, expanding at approximately 40% each year.
Stand Out Facts
AI and machine learning have become integral components of the drug discovery processes in the pharmaceutical and biotech industries. AI technology has accelerated the early stages of drug research, enabling the analysis of vast datasets, identification of prospective therapeutic candidates, and optimization of molecular structures.
Pharmaceutical companies are forging alliances and partnerships with AI-focused startups, leveraging cutting-edge AI tools, algorithms, and knowledge. AI's potential to predict medication behavior in the body, eliminate unnecessary molecules before leaving the computer, and reduce lab labor time is revolutionizing drug discovery, making it faster and more cost-effective. By forecasting effective drug candidates, AI significantly reduces the need for laboratory experiments.
Now is the Time to Act
The AI in the Drug Discovery sector is witnessing unprecedented growth, underscored by a significant increase in venture capital funding for AI-driven biotech startups, reaching approximately $1.9 billion in 2020 alone. Although this data is from 2020, it is a testament to the sector's robust expansion. In 2022, the AI startup investment landscape continued to thrive, with 27 deals totaling about $1.94 billion (€1.8 billion) involving pharmaceutical and biotech entities. This growth is further fueled by burgeoning research collaborations between top pharmaceutical companies and AI-focused biotech and technology vendors, coupled with a steady stream of new product releases, scientific discoveries, and proof-of-concept studies.
Venture capital firms, pharmaceutical giants, and technology leaders are making substantial investments in AI for drug discovery, fueling in-depth research and advancements in the field. Collaborations with contract research organizations (CROs), known for their adaptability and specialization, are proving to be an effective strategy for harnessing AI solutions in drug discovery. For example, Pfizer is utilizing the supercomputer IBM Watson and machine learning and deep learning technologies to develop innovative immuno-oncology medications. Sanofi and Exscientia have also joined forces to explore treatments for metabolic disorders using advanced AI technology.
Learn More Today
The global market for AI in drug discovery is estimated at $1.2 million in 2022 and is expected to grow at a CAGR of 29.6% to nearly $5.7 billion by 2028. The information in this report is a must-read for a number of professionals in the AI and pharmaceutical sectors.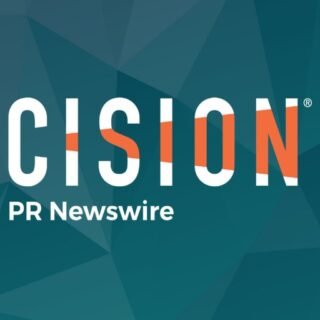 PRNewswire