UnionPay, in cooperation with Hungary's K&H Payment Services, held a signing ceremony to announce the successful launch of a large-scale UnionPay card acceptance deal on September 25, 2023, at K&H Group Headquarters in Budapest, Hungary, attended by China UnionPay Chairman, Shao Fujun and Mr. Otto Paulovics Managing Director of K&H Payment Services. The collaboration represents the further expansion of the UnionPay card acceptance network in Hungary, creating access for cardholders to approximately 25,000 POS terminals and 12,000 merchants.
From September 1, 2023, the strategic alliance between UnionPay International (UPI) and K&H Payment Services enables all participating merchants in Hungary to process UnionPay card transactions. Besides endorsing EMV-secured chip payments, K&H Payment Services will also introduce UnionPay's QuickPass contactless solution. This collaboration enhances the UnionPay card's acceptance, granting cardholders broader payment scenarios spanning dining, hospitality, entertainment, retail, and beyond.
Shao Fujun, Chairman of China UnionPay, remarked, "With the resumption of cross-border movements, UnionPay has been pivotal in forming a global payment network, facilitating financial payment services in support of the tourism market's recovery. This collaboration solidifies UnionPay's European footprint. We're committed to maximizing our vast network, products, and services, while joining forces with industry partners to enrich the digital acceptance realm, ensuring diverse, convenient payment avenues for cardholders."
"The launch of the new service is an important milestone in the operations of K&H Payment Services. This new service is in line with our strategy to offer our partners reliable, customer-centric solutions in the field of card acceptance and innovative payments in general, and thus further increase the satisfaction of end users, in this case the travelling public and card users." Stressed Ottó Paulovics, Managing Director of K&H Payment Services.
K&H Payment Services is the one of the significant local acquirers in the Hungarian market and has been responsible for the operating approximately 25,000 POS terminals that represent a market share of 9%, as well as is in contractual contact with 12,000 merchants in the country. Together with UnionPay, the two institutions started cooperating on UnionPay card acceptance in Hungary in May 2022, and by August 2023 all 12,000 merchants and their 25,000 POS units began accepting UnionPay cards.
UnionPay began its card acceptance business in Hungary as early as 2010 and currently more than 70% of merchants and 45% of ATMs in Hungary can accept UnionPay cards. As of the end of July 2023, through cooperation with Hungary's mainstream local acquirers and cross-border institutions, such as largest acquirer, largest Hungarian bank with an acceptance rate reaching 70%, WorldLine (SIX Payment Services), Global Payments, and the recently launched, K&H Payment Services, with 102,000 merchants and 2,343 ATM terminals accepting UnionPay cards, and a 45% acceptance rate. The significance of this union amplifies, considering the four-fold increase in Chinese tourists visiting Hungary from January to July 2023 compared to the previous year.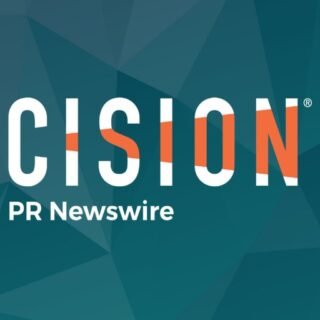 PRNewswire