Trustpilot today announced it has launched Reviews for Salesforce by Trustpilot: Turn Customer Reviews into Revenue on Salesforce AppExchange, empowering customers to connect with more consumers globally by inviting, managing, and responding to Trustpilot reviews from a single platform.
Reviews for Salesforce by Trustpilot is currently available on AppExchange at https://appexchange.salesforce.com/appxListingDetail?listingId=a0N4V00000H1NzOUAV.
Reviews for Salesforce by Trustpilot
Businesses in the UK and US will be able to build a trustworthy reputation with every customer interaction by initiating automatic review invitations and generating feedback responses, all within the Salesforce platform. The 'plug and play' integration also allows businesses to gain valuable consumer insight by effectively syncing customers' reviews and data with their business's records. This functionality will enable businesses to better spot areas of high performance as well as those that need improvement, in order to deliver personalized experiences throughout the entire customer journey.
This latest integration comes as Trustpilot continues to grow with new and exciting partnerships – with nine new partner integrations launched in the last year alone – helping businesses use reviews as a tool to earn the trust of consumers and drive revenue growth.
71 percent of US consumers agree that a good Trustpilot rating makes them more likely to trust a brand*. Businesses who proactively respond to and invite reviews from all customers see increased engagement and are able to better understand exactly what customers think of their performance, services and products — helping them improve the experience they provide.
Over 238 million consumer reviews of businesses and products relating to 938,000 domains** have been posted on Trustpilot, and those numbers are growing by more than one review per second***. Trustpilot reviews bring businesses closer to consumers and help them earn trust with the click of a button.
Comments on the News
Ben Lavender

, chief product officer at Trustpilot, said: "In an increasingly competitive online space, the challenge for brands to earn trust from consumers and demonstrate how they differ from competitors has never been bigger – or more critical. "Reviews help businesses demonstrate their value, earn trust and grow, and this integration provides easier access to that opportunity."
"Reviews for Salesforce by Trustpilot is a welcome addition to AppExchange, as it accelerates business transformation for customers by enabling them to harness reviews straight from the Salesforce platform," said 

Alice Steinglass

, Executive Vice President of and General Manager, Platform, Salesforce. "AppExchange is constantly evolving to connect customers with the right apps and experts for their business needs."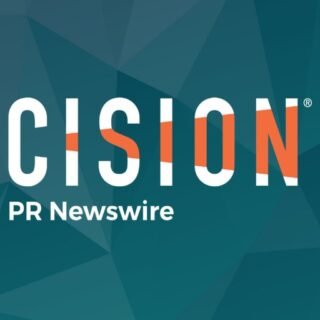 PRNewswire