Thuraya, the mobile satellite services subsidiary of the UAE's sole satellite communications operator, Al Yah Satellite Communications Company (Yahsat), announced it has signed a Solution System Integrator partnership agreement with Delta Bridge.
Delta Bridge, a Virginia-based PAE company (NASDAQ: PAE, PAEWW), is a leading systems integrator and consulting firm that provides U.S. government customers with a diverse portfolio of innovative services and support to ensure their mission success anywhere they deploy.
Through the partnership, Thuraya and Delta Bridge will deliver key government customers secure satellite communication connectivity and mission-critical applications for the defense and government sector, backed by the companies' broad portfolios of experience and capabilities.
Delta Bridge specializes in secure turnkey telecommunication solutions catering to the mission-critical needs of U.S. government customers, supporting logistics, oil and gas and maritime initiatives. Since 2006, the company has supported U.S. government integration projects. Leveraging Thuraya's innovative technologies and solutions, Delta Bridge will support government customers and build on its history of research and development (R&D), engineering, conceptualization and project management.
Sulaiman Al Ali, Chief Executive Officer of Thuraya, said: "Thuraya is pleased to welcome Delta Bridge as a Solution System Integrator for government and enterprise entities. This partnership will further enhance our commitment to supporting the US government customers with state of the art satellite solutions that will enhance the safety and security requirements, as well as provide them with a wide range of MSS solutions for land, maritime and aero platforms. Nowadays, the integration of end-to-end solutions for government customers is highly specialized and the overall demand for reliable satellite communication needs are on the rise. I am confident that this new partnership will meet those needs on all levels, including customization, interoperability as well as the integration of secure solutions."
"Through this partnership, Delta Bridge will merge its specialized expertise with Thuraya's unique capabilities to capitalize on next-generation technologies that deliver solutions for our customers' most critical needs," said Delta Bridge President Tom Becherer. "Adding satellite connectivity to our portfolio will expand our scope of our services and capabilities to include encrypted cloud applications, the Internet of Things (IoT), mobility, security and surveillance and networking."
Yahsat recently announced the successful completion of the Preliminary Design Review (PDR) of Thuraya 4-NGS, part of a transformational program delivering a comprehensive new MSS ecosystem. Thuraya 4-NGS builds on Thuraya's space and ground and user (products and solutions) segments. Complemented by a 5G-ready core network, Yahsat's newest satellite system will ensure increased coverage and capacity, while delivering next generation mobility solutions for all customer segments, including defense, government, enterprise and consumers.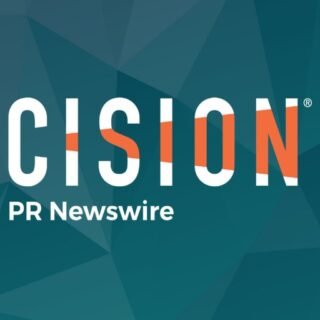 PRNewswire