Sumsub, a global full-cycle verification platform, is launching a six-month free trial of its Travel Rule compliance solution on September 1st. The product will be available to global cryptocurrency organizations in time for the enforcement of the landmark Crypto Travel Rule legislation expanding in the United Kingdom on September 1st to further combat money laundering and terrorism financing in the industry.
This extends the Financial Action Task Force's (FATF) Recommendation 16 to virtual assets (VAs), including cryptocurrencies, and to Virtual Asset Service Providers (VASPs). The Travel Rule mandates both senders and recipients of all transfers involving VAs must exchange identifying information, ensure its accuracy, and convey the data to government authorities when required. Though the Travel Rule was introduced in the US in 2013, with increased regulation on all transfers in and out of the UK involving virtual assets, US organizations operating in the UK must be extra aware as they continue doing business. All transactions, no matter the amount, must remain compliant under the expanded legislation, though there are certain requirements for transactions at or exceeding €1,000.
Travel Rule Compliance Solution
Sumsub unveiled its initial Travel Rule solution in March. The product facilitates secure information transfers between VASPs in accordance with compliance requirements, enabling crypto firms to both send and receive Travel Rule messages for corresponding transactions. The free trial plan gives a single console access to create up to 10,000 outbound transactions and process unlimited inbound transactions, conduct free AML checks, and set up unlimited rules reflecting the regulatory and business requirements of each client. Sumsub will also offer additional premium and enterprise plan options with increased limits on outbound transactions and various other features.
Sumsub's trial of the Travel Rule solution will facilitate compliance with and ensure readiness as the U.S. sees additional legislation from the SEC, the Office of the Comptroller of the Currency, and more, especially as bitcoin exchange-traded funds look to be approved in U.S. federal court. New customers will join Sumsub's ecosystem of over 1,000 crypto businesses which includes over 500 VASPs.
Rise in Anti-Money Laundering Fines
By the end of 2022, the cumulative sum of Anti-Money Laundering (AML) fines reached nearly a staggering $5bn dollars. A significant portion of these stemmed from inadequate implementation of identity verification and KYC processes.
Travel Rule enhances transparency and accountability in crypto transactions, further aligning the regulatory framework with the traditional financial sector. Against the backdrop of recent market upheaval, with the challenges faced by major crypto exchanges, global governments are taking decisive actions to bolster regulations and provide clarity to the evolving industry.
Global Travel Rule Implementation
In June 2023, the FATF deemed Travel Rule's implementation to be "relatively poor," with three quarters of jurisdictions being only partially or not compliant with the requirements according to mutual evaluation and follow-up reports.
In the United States, the crypto Travel Rule is enforced for VA transactions that exceed $3,000. The US is compliant on 9 of the 40 recommendations and largely compliant on 22, partially compliant on 5, and not compliant on 4. Japan and Hong Kong enforced the Travel Rule for crypto transactions in June, with Portugal implementing it in July. Lithuania is set to enforce Travel Rule in 2025.
"Addressing the compliance challenges posed by the Travel Rule requires a collective effort from everyone in the crypto industry – be it regulators, crypto businesses, users themselves and verification platforms such as Sumsub. Compliance with legislation like the Travel Rule will play a pivotal role in fostering trust and transparency for the crypto industry, and we are proud to be at the forefront by providing an effective solution catering to the demands of an increasingly complex regulatory landscape," explained Jacob Sever, Co-Founder & Chief Innovation Officer at Sumsub. "Our free product trial reflects our ambitions to ensure a compliant VASP ecosystem. UK-based VASPs could potentially become compliant from day one of the new legislation. We remain committed to anticipating regulatory changes and introducing visionary solutions for markets ahead of implementation."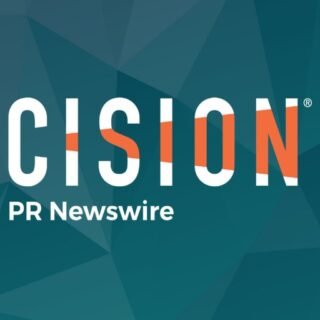 PRNewswire