Consumers should trust that their floor cleaning robot is intelligent enough to avoid making its own mess, will finish its job without interruption and clean the way they want. iRobot Corp. (NASDAQ: IRBT), a leader in consumer robots, today introduced two of its smartest and most powerful models that solve pitfalls faced by competing robots – the flagship Roomba Combo® j9+ robot vacuum and mop and Roomba® j9+ robot vacuum. Taking automation and cleaning performance to a new level, the Roomba Combo j9+ includes a new Clean Base® Auto-Fill Dock that automatically empties debris and replenishes the robot with liquid. iRobot also unveiled iRobot OS 7.0, redefining cleaning automation with the additions of Dirt Detective and SmartScrub. The Roomba Combo j9+ and Roomba j9+ join the recently announced Roomba Combo j5+ and Roomba Combo i5+ as part of iRobot's expanded fleet of robot vacuum and mops that give everyone a better way to clean the way they want.
Experience the full interactive Multichannel News Release here: https://www.multivu.com/players/English/9090252-irobot-new-roomba-j9-robot-vacuum-featuring-os-7-0/
In 2023, leveraging its advanced testing facility, iRobot created a comprehensive testing methodology focused on what matters most when it comes to a robotic floor cleaner: cleaning efficacy, cleaning reliability, automatic cleaning control and craftsmanship. Extensive iRobot internal testing and benchmarking revealed common competitive robot pitfalls in real-life cleaning scenarios, including stained rugs due to dirty mop pads that are unable to lift high enough, getting stuck due to inadequate obstacle avoidance and hardware shortcomings, and the inability for a robot to get smarter by learning from previous cleaning missions and through software updates. Combining beautifully designed hardware and intelligent software, iRobot is tackling these real-life challenges, providing customers with a superior cleaning experience.
"iRobot understands that customers need to trust a robot will deliver on the promise of automated cleaning. If a robot is continually getting stuck, losing its way, smearing carpeted surfaces with wet mop pads and so on, then a customer's trust in that product breaks down," said Colin Angle, chairman and CEO at iRobot. "The new Roomba Combo j9+ and Roomba j9+ tackle competing product shortcomings head-on with superior engineering, iRobot OS intelligence and thoughtful digital experiences. They are designed so you can trust your robot will get the job done right."
iRobot OS 7.0 – Cleans Your Home Exactly Like You Would
Based on a customer's habits, home and even the seasons, iRobot OS combines insights and technology to create a personalized cleaning experience tailored to fit their unique needs and preferences – while also giving them control, right from the iRobot Home App. With iRobot OS 7.0, iRobot is introducing new digital technologies Dirt Detective and SmartScrub for the Roomba Combo j9+ and Roomba j9+.
"Since unveiling iRobot OS, we have continued to bring new features and cleaning experiences to customers, providing them with ways to intelligently and effortlessly clean the way they want," continued Angle. "With Dirt Detective, iRobot is setting its products apart from the competition by introducing a one-of-a-kind cleaning experience. Dirt Detective lets our most powerful and intelligent robots know where the dirtiest areas of the home are – and the best way to clean those areas. This level of intelligence lets customers forget about planning their cleaning mission entirely, knowing that their robot will clean exactly like they would."
Dirt Detective: Plans, Predicts and Drives a Superior Cleaning Experience
A floor cleaning robot should be smart and efficient, getting right to the dirtiest rooms first and thoughtful enough to know, for example, that cleaning a bathroom floor with a mop pad should happen last. Powered by iRobot OS, first-of-its kind Dirt Detective intelligence lets the Roomba Combo j9+ and Roomba j9+ automate where it cleans based on its cleaning history, so customers don't have to think about it. It learns from past cleaning missions to automatically prioritize dirtier rooms and adjust settings like suction, cleaning passes and scrubbing. Dirt Detective brings:
Cleanliness Assessment Map: Roomba Combo j9+ and Roomba j9+ customers can now check their iRobot Home App for a room-by-room assessment of their home's cleanliness. iRobot OS tracks historical cleaning missions and dirt events to provide an assessment on which rooms need the most attention during the next cleaning job.


Dirty Room Prioritization: With Dirt Detective, the Roomba Combo j9+ and Roomba j9+ can now prioritize where to vacuum and mop, or just vacuum. Based on which rooms were last cleaned and frequency of dirt events, Dirt Detective will automatically clean the dirtiest rooms – those that haven't been cleaned as recently and need more attention. Dirt Detective also makes it possible for the Roomba Combo j9+ robot vacuum and mop to automatically clean the bathroom last so those messes don't get spread around the home.


Smart Cleaning Preferences: Dirt Detective creates a customized cleaning plan based on room and floor type, automatically giving customers a deeper clean in higher trafficked rooms and a lighter clean in less demanding areas. It lets the Roomba Combo j9+ and Roomba j9+ know it should make two cleaning passes in the kitchen, increase its vacuuming power on carpeted areas and apply gentler suction on hallway floors. It also enables the Roomba Combo j9+ to automatically mop more in areas where it's needed and less in areas where it's not – and to provide extra scrubbing.
SmartScrub – Power and Pressure for a Pristine Clean
Some areas of the home need a deeper clean – like a mudroom full of pawprints or kitchen tiles. With iRobot OS 7.0 updates, new Roomba Combo j9+ and existing Roomba Combo j7+ customers will be able to enable SmartScrub in targeted rooms, and their robot will scrub back-and-forth with consistent downward pressure to eradicate messes. SmartScrub tackles stubborn messes like grime with 2x deeper scrubbing.2
"In addition to one-of-a-kind intelligence provided by iRobot OS 7.0, we're also pleased to be expanding our product lineup with the addition of new 2-in-1 robots for everyone and our most powerful and smartest Roomba yet," said Barry Schliesmann, chief product officer at iRobot. "The Roomba Combo j9+ and Roomba j9+ rely on a range of proprietary cleaning technologies to ensure they are best-in-class at picking up everything from fine dust to stubborn dirt and hair embedded deep into carpets and floors – and at finishing the job they set out to do without getting stuck. They also look beautiful and fit seamlessly into people's homes."
Roomba Combo j9+ Robot Vacuum and Mop – More Power and Intelligence Than Ever
The Roomba Combo j9+ robot vacuum and mop reigns supreme in its class, designed to tackle dirt, pet fur and debris with unmatched precision. Its 4-Stage Cleaning System and unique Dual Rubber Brushes provide 100% more powerful suction3 and pressurized scrubbing action. And unlike competing 2-in-1 robot vacuum and mops that barely lift their mop pads, if at all, iRobot's D.R.I. (Dry Rug Intelligence) means customers can trust that their Roomba Combo j9+ will keep even high-pile rugs clean and dry. This is made possible because of its unique Auto-Retract Mopping System that lifts the mop all the way to the top of the robot when detecting carpet, preventing wet messes.
Advanced iRobot OS technology captures an accurate map of the home 7x faster4 and automatically names rooms. It also allows the Roomba Combo j9+ to recognize and maneuver around clutter like shoes, wires, backpacks, clothes, pets, and even solid pet waste, giving customers more confidence that it will complete the job.
With Dirt Detective, the Roomba Combo j9+ anticipates cleaning needs for every room in the home, automatically customizes settings and cleans the dirtiest rooms first based on insights from cleaning history, so customers never need to plan where to clean. For tackling stubborn messes on hard floors, SmartScrub adds elbow grease to the mop, working back-and-forth while applying downward pressure.
"Customers want a thoroughly scrubbed floor and their carpets to stay clean and dry. Combining SmartScrub with our exclusive Auto-Retract Mopping System, iRobot is the only product on the market that can do both. By lifting its mop to the top, the robot serves as a drip shield, separating the mop pad from the floor when not in use and preventing it from transferring wet messes to carpets and rugs," concluded Schliesmann.
Roomba Combo j9+ Clean Base® Auto-Fill Dock
The new, stylish Clean Base® Auto-Fill Dock does more than ever to support the Roomba Combo j Series robot vacuum and mop. It empties debris for up to 60 days and refills liquid for up to 30 days for autonomous cleaning. Beautifully crafted from premium materials with a wood-like top to double as a useable surface, the Clean Base Auto-Fill Dock also includes a place to store extra bags and mop pads. iRobot's quietest Clean Base dock yet, it has been thoughtfully engineered to produce less noise while it works to empty debris and refill liquid.
Roomba j9+ Robot Vacuum – #1 Robot Vacuum for Dirt and Dust Pickup1
iRobot's most powerful and smartest robot vacuum, the Roomba j9+ is designed to thoroughly clean and freshen larger homes and those with furry pets. Based on years of cleaning research, it is designed and equipped with 100% more suction power3 and a longer lasting battery,5 as well as more pet features than any other robot vacuum. With Carpet Boost technology, a 3-Stage Cleaning System and Dual Rubber Brushes, the Roomba j9+ automatically detects floor type and adjusts its cleaning power to do everything from sweeping up dust to lifting and removing trapped pet hair from deep carpets. When it's finished cleaning, the Roomba j9+ returns to the small and sleek Clean Base Automatic Dirt Disposal, where it empties itself automatically for up to a full two months. Like the Roomba Combo j9+, Dirt Detective lets the Roomba j9+ analyze past cleaning preferences, patterns and timing, so it can automatically prioritize rooms that need the most attention and customize settings like suction and number of cleaning passes room-by-room.
Powered by iRobot OS and Imprint® Smart Mapping technology, the Roomba Combo j9+ and Roomba j9+ understand more voice commands than other robot vacuum brands. Customers can pair their robot with Alexa, Google Assistant or Siri6 and tell their robot to clean specific rooms or near specific objects like couches, counters, dining tables or a stove. With PrecisionVision navigation, the Roomba Combo j9+ and Roomba j9+ are also able to identify exactly what's ahead, and if there's an object it should avoid, it steers clear. This includes cords, pet bowls and toys, litter boxes, cats, dogs and pet waste. iRobot's P.O.O.P. (Pet Owner's Official Promise)7 guarantees a replacement if it ever sweeps over accidental pet messes.
iRobot Commitment to Customer Data, Privacy and Security
iRobot products and iRobot OS are backed by the company's commitment to customer privacy and data security. The company uses the highest standards of data encryption to make sure customer data stays private and secure. Customer data is only used to improve their experience and their robot's performance. Customers may update their settings in the app at any time, empowering them to determine what information iRobot may access. iRobot does not, and will not, sell customer data.
iRobot's commitment to data security has earned it the substantial TÜV SÜD Cyber Security Mark, the first company worldwide to receive this level of certification.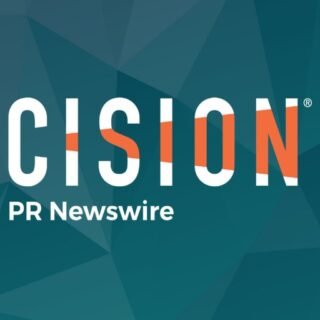 PRNewswire