Cosentino, a leading global manufacturer based in Spain, has transformed its operations through business process automation and robotization services with DXC Technology (NYSE: DXC), a leading Fortune 500 global technology services provider.
A family-owned producer of innovative and sustainable surfaces for architecture and design, Cosentino distributes its products and brands in more than 120 countries. DXC has reinforced Cosentino's digital transformation journey, a major component of the group's strategic growth plan, by helping it realize value from investments in automation.
DXC's consulting and digital engineering teams deployed automation technology that has optimized key business processes for Cosentino's global operations and distribution facilities. This will deliver a long-term reduction in time and costs, eliminate errors, and enhance business productivity, competitiveness, and profitability.
With a physical presence in more than 40 countries, modernized analytics dashboards will improve Cosentino's business management capabilities by providing real-time performance data and timely insights to make faster, better decisions and improve relationships with customers, partners, and suppliers.
"For five years, we have maintained sustained double-digit growth, and we want this growth to be scalable and sustainable over time. This required digitizing, redefining, and automating many of the operational processes we have in our organization," said José Manuel Rodriguez, CIO at Cosentino Group.
DXC has implemented artificial intelligence (AI), using an optical character recognition tool, to automate and speed up business processes that require reading and interpreting documents such as contracts, orders, payroll, delivery notes, and signatures. It has also introduced process mining technology to uncover new opportunities for efficiency, and robotic process automation to increase productivity with more efficient and agile operations.
More than 170 bots have been deployed so far, automating 231,000 operations and processes. This has allowed Cosentino to free up more than 42,000 hours of work. Using a "Robotics-as-a-Service" pay-per-use model, Cosentino can scale and manage its need for DXC's solutions based on the actual processing hours consumed.
"We are working closely with Cosentino to implement AI, automation and robotics throughout its key business processes," said Marc Román, Head of DXC's Hyperautomation Practice at DXC Technology Spain. "The next step is to extend the program throughout the organization which will allow Cosentino to continue growing sustainably."
"Hyperautomation is enabling us to accelerate our digital transformation journey as well as improve business results and build better business cases," added Rui Novais, Director of Technology and Applications at Cosentino Group.
Forward Looking Statements
All statements in this press release that do not directly and exclusively relate to historical facts constitute "forward-looking statements." These statements represent current expectations and beliefs, and no assurance can be given that the results described in such statements will be achieved. Such statements are subject to numerous assumptions, risks, uncertainties and other factors that could cause actual results to differ materially from those described in such statements, many of which are outside of our control. For a written description of these factors, see the section titled "Risk Factors" in DXC's Annual Report on Form 10-K for the fiscal year ended March 31, 2023, and any updating information in subsequent SEC filings. No assurance can be given that any goal or plan set forth in any forward-looking statement can or will be achieved, and readers are cautioned not to place undue reliance on such statements which speak only as of the date they are made. We do not undertake any obligation to update or release any revisions to any forward-looking statement or to report any events or circumstances after the date of this report or to reflect the occurrence of unanticipated events except as required by law.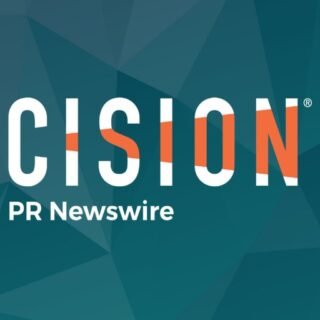 PRNewswire