Socket Mobile, Inc. (NASDAQ: SCKT), a leading provider of data capture and delivery solutions designed to enhance workplace productivity, is excited to announce the arrival of the DuraSled™ Bluetooth Barcode Scanners for the iPhone 14.
Socket Mobile's DuraSled models combine 1D/2D Bluetooth barcode scanning capabilities into a handheld sled case for iPhones, creating a one-handed solution. Currently, Socket Mobile offers four different DuraSled scanners for iPhone users (DS800, DS820, DS840, and DS860), each containing varying features and benefits that users can choose from based on their data capture needs.
Now, compatibility for Apple iPhone 14 has been added for all models, making the DuraSled solutions more versatile and valuable than ever. Employers can now support workers who use iPhone 14 in addition to supporting older iPhones such as the iPhone 6, 7, 8, 10, 11, 12, and 13, all using the same chargers, accessories, and SDK.
"An ever-increasing number of companies count on iPhone applications to run their businesses," said Dave Holmes, Chief Business Officer at Socket Mobile. "Companies need to support a wide range of devices, especially if they offer their employees the option to use their own. The DuraSled turns your iPhone into a one-handed scanning solution that combines the versatility of the iPhone and the power of an enterprise-grade barcode scanner. Socket Mobile's CaptureSDK enables the application to fully control the scanner and maximize the efficiency of the overall solution."
With the sleek, high-performance DuraSled model, users of Apple iPhone 14 devices can now access professional-grade barcode scanning solutions. The DuraSled's rugged case protects phones from drop damage and provides a robust, versatile charging solution suitable for all workplace environments. The ease of use and resilience of the DuraSled make it an ideal product for retail, delivery services, stock counting, ticketing, and other application-driven mobile services.
Application developers who wish to integrate the DuraSled for iPhone 14 can do so through Socket Mobile's CaptureSDK. CaptureSDK gives app providers reliable and consistent data capture performance, enabling their apps to capture data in the physical world efficiently. With CaptureSDK, app providers can maximize the value of their solution and increase their customer's overall productivity and satisfaction. Providers can offer any of Socket Mobile's data capture devices interchangeably and give end-users the freedom to choose the best reader for each customer's requirements.
The new iPhone 14 DuraSled Models will be available through our distribution partners in February (pending Apple MFI certification) or through the Socket Mobile Store with a starting MSRP of $299.
The new DuraSled for iPhone 14 will be showcased at the Ram Mounts booth (#214) at the National Retail Federation (NRF) 2023 show in New York through January 17th.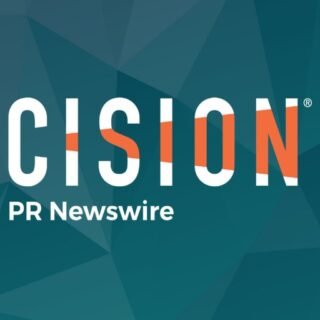 PRNewswire