Queclink, the world's leading provider of IoT solutions, has launched WR300FG, its first high-performance 5G dual SIM dual mode industrial router. Leveraging Queclink's cutting-edge technology and innovation, the product aims to benefit and create value for customers, partners, and beyond.
The new router, WR300FG, allows for stable network operations as well as secure and reliable data transmission even in harsh environments. Incorporating 5G access technology, Wi-Fi 6.0 technology, routing technology, security technology, and plenty of industrial standard interfaces; WR300FG enables users to easily access wired and wireless transmission networks with fast networking, high reliability, and data security in different scenarios.
5G + Dual SIM for fast and stable data transmission
Network communication stability is critical in industrial production, as any network interruption can result in production shutdowns and reduced production efficiency. Hence, industrial routers must be reliable even in harsh environmental conditions to ensure network stability and continuity.
The new WR300FG supports both 5G SA/NSA modes and is backward-compatible with 4G/3G. It delivers faster data transmission speed and higher bandwidth, which are suitable for high-speed data transmission and multimedia applications. The product also supports advanced Wi-Fi 6.0, bringing high-quality wireless data transmission, control data collection, facilitating faster wireless network, more stable connection, and lower latency.
The product's dual SIM card design effectively addresses the coverage differences between major network operators with an enhanced network coverage capability. Its dependable network connections allow users to stay connected in the event of a SIM card failure by seamlessly switching to the other card, safeguarding the stability of the system and reducing maintenance cost.
Multiple VPN protocols and encrypted transmission for information security
Security is of the utmost importance while transmitting data in industrial environments due to the prevalence of malicious software, network attacks, and data theft threats. It is necessary to use specialized industrial routers to encrypt data transmission and protect the network.
Queclink's new industrial router facilitates private network deployment, supports multiple VPN protocols (PPTP, L2TP, OpenVPN, IPsec, GRE), and includes abundant security features, such as firewalls, access control, encryption, enabling remote management and better network data security.
Multiple standard interfaces and industrial protocols for fast development and deployment
In industrial networks, various protocols and devices that use different communication protocols often raise the cost. To achieve seamless communication between these devices, an industrial router that supports multiple protocols is required.
The new industrial router WR300FG released by Queclink supports RS232 and RS485 serial ports with multiple I/Os, and satisfies the diverse needs regarding cost balance, device connectivity, and transmission distance. It also supports industrial protocols such as MODBUS/MQTT, helping customers quickly develop and deploy applications.
High computing power, large memory, and robust performance for various application scenarios
The new industrial router has a high-performance Qualcomm IPQ8072CPU processor and a 1GB hard disk, meeting the configuration requirements for building edge computing platforms. The product also includes a built-in GNSS and can be installed on vehicles to build the IoV platform. Besides, it also suits intelligent industry, smart healthcare, smart energy, and more.
High-speed data transmission, stability, and reliability are what WR300FG offers. There are also many other advantages that should not be forgotten:
Wide voltage adaptability of 8V-32V
Wide temperature support of -30℃-75℃
IEEE 802.11 a/b/g/n/ac/ax, 2.4/5 GHz
5 Gigabit Ethernet interfaces (1 WAN, 4 LAN)
Remote monitoring management platform, supporting OpenWrt Linux OS system
Queclink's WR300FG, with its 5G network connectivity and multiple industrial interfaces, is designed to meet the varying IoT needs of a wide range of industries, providing new opportunities for customers and partners.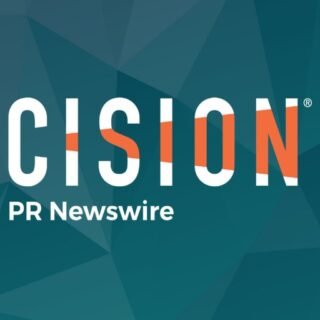 PRNewswire