PowerHouse Data Centers, a joint venture between  American Real Estate Partners (AREP) and Harrison Street that offers turnkey site selection, powered shell, and build-to-suit data center solutions, and DPR Construction, one of the nation's top five data center builders, announce they have placed the final steel beam at PowerHouse Data Center's ABX-1 facility. A Topping Out celebration on Friday, February 17th marked the milestone event. Turnover to tenants is expected in July, and final completion is scheduled for October.
ABX-1 is the first of PowerHouse's six data center projects representing 2.1 million square feet of data center space in Northern Virginia. The 10-acre property features a two-story, 265,000 SF building, with an on-site 300 MW substation delivering up to 80 MW of power to the facility. The substation, built in partnership with Dominion Energy, commences construction soon, with completion expected by 2026.
"Because of our deep relationships in the real estate community, PowerHouse Data Centers is identifying and building state-of-the-art data centers in prime Northern Virginia locations, with capabilities that meet the needs of today and tomorrow's digital business ecosystem," says Doug Fleit, Co-founder and CEO of AREP and PowerHouse Data Centers. "We are thrilled to meet the rising demand of hyperscalers and operators in this market and to disrupt the landscape of Data Center Alley."
Buddy Rizer, Executive Director of the Department of Economic Development in Loudoun County, Virginia, said the positive impact that ABX-1 will have on this region from an economic standpoint is immeasurable. "ABX-1 is infusing additional tax revenue into Loudoun County, creating construction and tech-related jobs and driving economic growth for our neighbors while generating excitement and revitalization in this region while transforming our economy," says Rizer.
ABX-1 sits directly on the core Ashburn Fiber ring and national fiber backbone, offering zero mile, low latency access to multiple interconnection hubs, key internet exchanges, all major cloud platforms, and hundreds of network providers. The site is surrounded by more than 100,000 strands of fiber at the corner of Loudoun County Parkway and Beaumeade Circle, one of the world's densest fiber intersections. There are no less than 25 fiber providers beneath and adjacent to this site, offering easy connections to one of the densest communications networks in North America.
The ABX-1 project highlights PowerHouse's sustainable construction focus. Approximately 10,780 tons of the former building's concrete was crushed on-site and reused in the ABX-1 development, while 387 tons of other building metals were recycled. PowerHouse and DPR Construction recently became two of 170 companies to join the Infrastructure Masons (iMasons) Climate Accord (ICA).
"The ABX-1 project celebrates teamwork at its highest level, partnering with PowerHouse to bring this project to fruition and phasing work to meet their business objectives. With the support of eight trade partners and DPR's self-perform team, the rigor and discipline in the execution of their safety planning and work have amounted to 40,000 work hours in four months with zero  lost time incidents. The alignment of the team, from owner to trade partner, behind a common goal has helped us achieve today's milestone," says DPR Construction's Project Executive Karim Farouki.
Examples of ABX-1's project magnitude include:
39,235 cubic yards of soil moved
1,200 geo piers drilled to support the foundation and gross weight of the building
8,415 cubic yards of concrete poured to date, with 11,000 cubic yards at completion
2,359 tons of steel used
91,286 square feet of 10″ precast building skin panels needed
11,700 feet of communications conduit used
27,800 feet of power conduits installed
40,000 work hours to date, 100,000 work hours expected upon completion
The ABX-1 construction trade partners include Cooper Steel, Pro-Air, Hercules Fence, Advanced Caulking, DPR Construction's self-perform concrete crews, Rosendin Electric, Independence Excavating, Christopher Consultants, and GeoConstructors.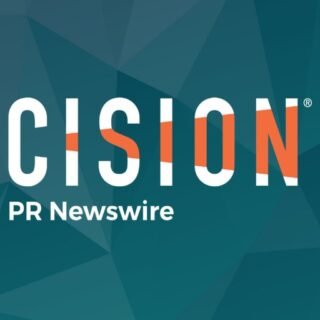 PRNewswire