Israeli workwear management company Polytex Technologies today announced it has achieved ISO 14001 certification, an important milestone in its commitment to sustainability. The certification recognizes Polytex's implementation and maintenance of effective environmental management systems and confirms its compliance with international standards. Organizations that adopt the Polytex solution are by default choosing an environmentally friendly option for their workwear management needs.
Polytex employs several strategies to reduce the environmental impact of its manufacturing. All machines are produced to order, eliminating the materials and energy wastage from over-production and inventory. It also recycles older machines, upgrading them for customers and selling refurbished machines, further reducing waste and consumption.
Increasing attention on workwear sustainability
Facing growing scrutiny by regulators, shareholders and consumers, Polytex's customers now prioritize environmental considerations. ISO 14001 certification provides third-party verification that their workwear management solution is aligned with their sustainability goals.
How companies manage their workwear and other textiles can significantly impact their sustainability performance because textile production and usage are major causes of water and chemicals consumption, water pollution, greenhouse emissions, and landfill. Garment production and washing release about 0.5M tons of microfibers and washing synthetics into oceans, and washing machines emit 62M tons of greenhouse gasses.
Optimized workwear management yields environmental benefits 
Polytex full-cycle automated workwear management solutions enable companies to track and control their workwear inventory and usage. Companies can avoid overstocking workwear, prevent workwear losses, avoid excessive laundering, and reduce the environmental footprint of their workwear operations.
Polytex customers often find they need smaller inventories and can increase workwear utilization by keeping items in circulation. According to the Waste & Water Action Program (WRAO), extending clothing life by just nine months is the equivalent of reducing its waste, water and carbon footprint by 20-30%. Companies that have switched from personalized garments to Polytex-managed general workwear need up to 40% less workwear per employee, with similar reductions in laundry and inventory.
"As demonstrated by our ISO 14001 certification, Polytex takes a proactive approach to sustainable operations and business practices," said Yariv Matzliach, CEO of Polytex. "We know that improving efficiency, reducing waste and costs, and continually improving environmental performance are key goals for our customers. We are proud to support their sustainability programs with advanced workwear management solutions that empower them to reduce textile consumption and laundry waste, while also improving productivity for more sustainable operations overall."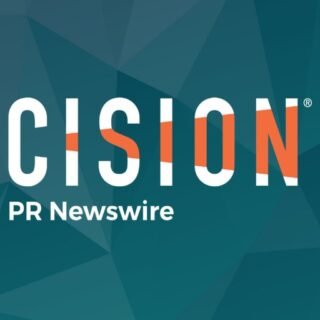 PRNewswire