Next Pathway Inc., the Automated Cloud Migration company, announces the next-generation code translation software for intelligent automated cloud migrations. With SHIFT Cloud, Next Pathway introduces a revolutionary approach to how customers move legacy workloads from data warehouses and data lakes to the cloud.
Now, customers can upload, analyze, and translate their entire legacy code base, including SQL code and ETL pipelines, to the cloud target of their choosing in a self-service capacity. SHIFT Cloud eliminates the guesswork and frustration from the cloud migration process, giving customers a reliable and simple method to translate complex legacy workloads, in their entirety, to leading cloud targets.
SHIFT Cloud can be accessed as a Software as a Service (SaaS) model or deployed directly into a customer's environment, providing ultimate flexibility to how customers want to manage their cloud migrations.
"SHIFT Cloud puts the power of automatic code translation into the customers' hands while ensuring the high degree of accuracy and performance necessary to streamline the cloud migration process," said Chetan Mathur, CEO of Next Pathway. "Companies have invested years in developing legacy applications; moving these to the cloud was previously time-intensive and expensive, often leaving the customer with partially translated files. Our entire focus at Next Pathway is to build the best and most innovative products to accelerate and simplify the end-to-end migration to the cloud. Our technology does all the heavy lifting, so you don't have to."
Three clicks to code translation
Translating legacy workloads to cloud targets is a three-step process with SHIFT Cloud:
Upload. Select your source system files and upload them to SHIFT Cloud.
Analyze. Generate a comprehensive Analyzer Report of all the objects in your source systems and the expected automated code translation based on your selected cloud target.
Translate. Trigger automatic code translation to your selected cloud target, including SQL code and ETL pipelines.
Upload files from virtually any legacy system
Choose the files from your legacy systems for code translation. SHIFT Cloud can translate code from legacy sources, including Teradata, Netezza, SQL Server, Hive, Oracle and DB2 plus ETL pipelines, such as DataStage and SSIS.
Analyze your full legacy workload prior to translation, including ETL pipelines
SHIFT Cloud automatically scans legacy files to reveal the total composition of the objects and derives the expected automatic code translation based on the selected cloud target. The Analyzer Report reviews legacy source system's full breadth and size, providing a complete inventory of all code objects. Valuable details in this report include the line counts by object type and any exceptions to the cloud target.
Translate your code and ETL pipelines
SHIFT Cloud will automatically translate SQL code and ETL pipelines to selected cloud targets, such as Snowflake, Azure Synapse (including Azure Data Factory), AWS Redshift and Google BigQuery. Translations typically take only hours to perform. Customers can check the status of their code translation and receive a notification when their translation is complete. Once completed, customers can view the original and translated source code side-by-side in a user-friendly interface.
SHIFT Cloud also identifies any translation exceptions; however, SHIFT Cloud achieves incredibly high translation rates, even for complex stored procedures and multifaceted ETL pipelines.
"Moving operations to the cloud is a no-brainer," says Mathur. "It delivers the operational efficiencies that are more imperative than ever, especially as economic headwinds ramp up. The cloud also helps facilitate the transformational initiatives that modern enterprises require to stay ahead of the competition. But many companies are still waiting on the sidelines; our survey data from 2022 shows that only 34% have taken the plunge. Meanwhile, year-over-year expansion rates for hyperscale cloud platforms such as Amazon AWS, Google Cloud Platform and Microsoft Azure, while continuing to climb, are slowing down. Although the cloud offers tremendous advantages, for far too many organizations, the migration process is just too overwhelming. Now, with SHIFT Cloud, it doesn't have to be. This is the reason we built SHIFT Cloud."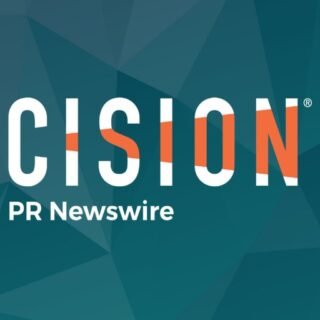 PRNewswire