NaaS Technology Inc. (Nasdaq: NAAS) ("NaaS" or the "Company"), the first U.S. listed EV charging service company in China, today announced the strategic partnership with Shenzhen ZSY Financial Services Co. Ltd (ZSY). The parties will embark on cooperation in new energy industry financial innovation, new energy assets securitization and other aspects, further promoting the deep integration of new energy business and financial services, and boosting a low-carbon energy industry. Li Feng, ZSY Chairman, Wang Limin, Head of Beijing Region of ZSY; Dai Zhen, Founder and CEO of NewLink and Chairman of NaaS, Wang Yang, Founder and CEO of NaaS, and other executives have witnessed the signing ceremony.
The strategic partnership will bring about an integrated service platform equipped with the ability of asset management and technology services, thus realizing mutual empowerment of capital and industry, and jointly propelling the integration of "industry + Internet + finance + technology".
"New energy is one of ZSY's key industrial directions," Li Feng, ZSY Chairman commented, "Collaborating with NaaS will further upgrade ZSY's landscape in new energy industrial chain, and locate optimal path for the integration of financial capital and new energy industry. We hope to contribute to China's energy transformation in transportation with the support of diversified financial tools and solutions."

Wang Yang, Founder and CEO of NaaS, said, "ZSY enjoys a forward-looking strategy in the development of low-carbon energy. Together with ZSY, we are poised to provide financial solutions for a greener and low-carbon energy industry, and help improve the stability and efficiency of the global transport energy network."
This marks NaaS' another financial cooperation after its partnership with China Construction Bank (CCB) announced the other day, whereby CCB will offer integrated financial services support to NaaS and its parent company, NewLink, a world-leading energy IoT solution provider and China's largest digital energy asset operator.
NaaS' year-to-date fundraising has achieved a total of US$91 million, and involved notable investors such as Dr. Adrian Cheng. NaaS has also been included in the NASDAQ Golden Dragon China Index, making it one of nine new energy companies and the only EV charging service company to be part of this index.
Through the acquisition of Sinopower HK and Charge Amps this year, NaaS has made significant strides to the global energy market, aiming to become a leading player in the global new energy asset operation and management services market in the long term, serving about 20% of the global new energy assets.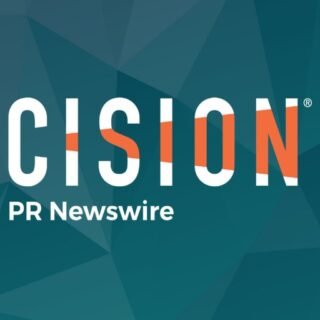 PRNewswire