Veeva Systems (NYSE: VEEV) today announced more than 100 life sciences companies are using Veeva CRM Events Management to plan and execute in-person, virtual, and hybrid events worldwide. Supporting more than one million medical and commercial events to date, Events Management is helping teams lead more impactful healthcare professional (HCP) and key opinion leader (KOL) education and peer-to-peer interactions across channels.
How GSK, Jazz Pharmaceuticals, and Kyowa Kirin International are advancing tailored, adaptive events:
"Our global events strategy is centered around meeting HCPs and scientific leaders where they are, requiring a flexible virtual and in-person approach," said Dave Yates, global product director at GSK. "By gaining a complete view of insights across how experts engage, Veeva CRM Events Management helps us adapt to learning preferences to deliver relevant omnichannel experiences that support better patient outcomes."
"With our company and portfolio growing rapidly over the last few years, we needed to move to a single application and support team for planning and executing promotional programs," said Stephanie Fitch, senior director of marketing and field operations at Jazz Pharmaceuticals. "Veeva CRM Events Management provides us with a compliant, easy-to-use system allowing our field-based teams to focus on supporting their customers rather than program logistics."
"Event planning has spanned a variety of formats adapting to newer ways in which customers choose to interact," said Peter Kimble, CRM director at Kyowa Kirin International. "As we have adapted to flexible event styles, we rely on Veeva CRM Events Management to ensure compliance and deliver a complete view from start to finish, creating more relevant and thoughtful experiences."
Events Management is fully integrated with Veeva CRM Suite to deliver a 360-degree view of customers and digital touchpoints. Companies can deliver more coordinated, cohesive cross-channel engagements that align with field sales initiatives and break down silos between sales, medical, and marketing. The solution's business rules engine also meets diverse regulatory guidelines with rule sets that verify event details in real time. Integrated with Veeva CRM Approved Email and additional digital sign-on capabilities, teams can seamlessly track event communications and attendee reporting to ensure compliance.
"Sales, medical, and marketing teams have pivoted quickly to adapt to different event formats and shifting HCP and KOL needs," said Andy Fuchs, vice president of commercial strategy at Veeva. "Because events are a crucial part of holistic engagement that builds stronger HCP relationships, companies are adopting new ways of making them more meaningful with Veeva CRM Events Management."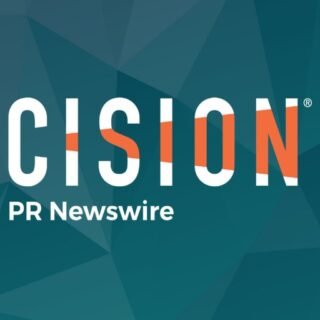 PRNewswire