Kong Inc., a leading developer of cloud API technologies, announced today full support for Kong Mesh in Konnect, making Kong Konnect the industry's first unified API lifecycle management platform with built-in support for Kong Gateway Enterprise, Kong Ingress Controller and Kong Mesh via a SaaS control plane. This enables unified end-to-end connectivity across any cloud provider, Kubernetes distribution, or on-premises data centers.
With Kong Mesh support in Kong Konnect, developers can now easily provision modern and secure service mesh infrastructure to every application in the organization, across both Kubernetes and VM deployments. Kong Mesh allows for the implementation of zero-trust security, native observability and modern traffic control for all microservices in a few clicks, making notoriously complicated service mesh deployments as easy as provisioning an API gateway.
Kong Mesh in Konnect ships with native separation of workloads and configuration with a single pane of glass to manage all microservices. By doing so, organizations can both provision a service mesh that gives the platform team full visibility, compliance and control over every API and microservice in the organization and at the same time make application teams more productive and agile by removing the need for building and managing complicated cross-cutting networking capabilities that every microservice must have.
The announcement was made at API Summit 2023, the company's annual conference focusing on API innovation.
Kong Konnect: The Unified Connectivity Platform for Platform Builders
This update positions Kong Konnect as the first API management platform that enables platform teams with comprehensive governance and observability across API gateways, Kubernetes footprint, and east-west traffic of service mesh via a single control plane and with a federated model that empowers a frictionless self-service approach for application teams
"Kong Konnect has emerged as a truly unified API management platform — the first of its kind — to provide a single pane of glass for platform teams and API developers to manage all services," said Marco Palladino, CTO and co-founder of Kong. "Our developers create thousands of APIs and microservices that power entire businesses. Without APIs, we wouldn't be able to capture emerging use cases in mobile, edge computing, AI and cloud. But up until now, platform teams were left in the dark as to how these APIs were managed, secured and offered for consumption. With this breakthrough, Kong will further help organizations get full control of their API infrastructure, from service mesh to API management, lowering operational overhead and elevating their developers' experience."
Kong Konnect helps organizations reduce operational complexity, promote federated governance at scale and deliver end-to-end API lifecycle management across any cloud, team, protocol or architecture. By removing the need to navigate to multiple locations and interact with different interfaces to manage services, the updated Kong Konnect simplifies the deployment of Kong Mesh and streamlines the operation of Kong Ingress Controller and Kong Gateway, the world's most adopted API gateway.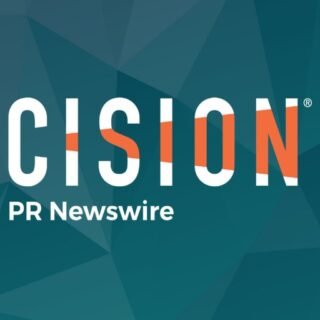 PRNewswire