KORE, a global leader in Internet of Things ("IoT") Solutions and worldwide IoT Connectivity-as-a-Service ("IoT CaaS"), today announced the signing of a  backstop facility that will be available, if necessary, to provide additional liquidity at closing of the proposed business combination with Cerberus Telecom Acquisition Corporation ("CTAC",NYSE: CTAC.U, CTAC, CTAC WS) in the event of redemptions by CTAC public shareholders.
On July 27, 2021, KORE signed a backstop agreement with Fortress Credit Corp. which provides KORE/CTAC with the ability to borrow up to $120 million, if necessary, to help satisfy the minimum cash condition at the closing of the merger with CTAC. Any notes issued under the facility will be issued at par, bear interest at the rate of 5.50% per annum, and will have a maturity of seven years.  Upon the closing of the merger and at the lenders option, the notes may be convertible into shares of the public company's common stock at $12.50 per share. At any time after the 2-year anniversary, the company may redeem the notes for cash or force conversion into shares at $16.25. The backstop agreement contains a customary six-month lock up post-merger closing, prohibiting Fortress from hedging the senior unsecured convertible notes by short selling the company's common stock or hedging the notes via the company's warrants or options.
"KORE put this financing facility in place to help ensure we meet all of the conditions to close on our merger with CTAC," said KORE President and CEO Romil Bahl. "KORE has been around for almost two decades, pioneering the IoT industry. We have built a strong moat around our business by assembling 44 back-end integrations with telecom carriers around the world, acquiring and nurturing more than 3,600 customers, and putting in place a growth strategy focused on becoming a one-stop shop for IoT solutions in five industry sectors, all of which we expect will solidify our position as the independent global IoT leader. We view our business combination with CTAC, and the increased certainty to closing that combination provided by the backstop facility, as an important next step in our continuing success as a company."
KORE is expected to publicly list during the third quarter, subject to the completion of the merger with CTAC including satisfaction or waiver of the minimum cash condition.
"We worked with KORE and our great long-time partners at Fortress to secure this backstop facility as a preemptive measure to remove the redemption risk that currently exists in the SPAC market," said CTAC CEO Tim Donahue. "Given KORE's recent announcements concerning its record Q1 earnings and continued positive business trajectory, we remain steadfast in our confidence that the public shareholders of CTAC will vote in favor of the transaction. We felt this facility was a prudent back-up measure to give us further certainty that the transaction will be completed, and KORE will become a successful public company."
"We are pleased to partner again with Cerberus and to increase our investment in KORE," said Fortress Managing Director Leslee Cowen.  "With strong financials, earnings visibility, accelerating growth, and a world class management team and board, we believe KORE is positioned for great success as a public company in the fast growing, critically important area of IoT."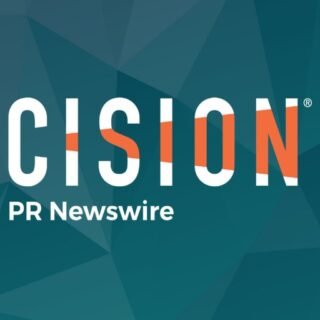 PRNewswire