Infosys (NYSE: INFY), a global leader in next-generation digital services and consulting, today launched Infosys Equinox Studio to help businesses shape, integrate, publish and manage next-generation composable, computational commerce experiences from a single low-code/no-code cloud-native platform. As part of the Infosys Equinox suite, Infosys Equinox Studio enables businesses to seamlessly manage their digital experiences across channels and provide easy integrations to all enterprise and cloud-based service-oriented applications. With minimal IT involvement needed to build, modify, test and deploy these experiences, enterprises can expect up to 90% reduction in effort and time-to-market.
Infosys Equinox Studio enables businesses to deliver hyper-personalized experiences to consumers. Its intuitive what you see is what you get (WYSIWYG) and drag-and-drop interface is designed to be used directly by business users to create unique human-centric experiences in real-time.
Built to meet the needs of modern enterprises across performance, scalability, and compliance requirements, Infosys Equinox Studio also enables centralized management of complex portfolios of commerce sites. Its blueprint capability enables a granular configuration of what is controlled at a central level and what is delegated to individual regions, brands, or sites, which helps organizations attain better brand and experience consistency.
Key features of Infosys Equinox Studio include:
Speed and ease of integration: Enables businesses to drive faster speed-to-market and seamless delivery of e-commerce experiences
Rapid speed of change: Allows businesses to propagate change on a near real-time basis
Management at scale: Provides businesses the capability to manage sites across multiple markets, brands, and languages from a single, customizable hub
Hyper-personalization: Gives businesses the ability to model and deliver experiences based on profiles and segmentation data
Amit Kalley, Infosys Equinox CEO, said, "In today's competitive retail environment and as the macro-economic landscape faces downturn, enterprises must double down on digital transformation to stay in the game. With Infosys Equinox Studio, businesses can gain access to a low-code, cloud-native experience that unlocks increased business value and agility from a headless, microservices architecture. As a result, businesses can manage sites at scale, with speed, ease and hyper-personalization, thus reaching consumers where, when and how they want."
"In this uncertain market, this is an opportunity for businesses to strengthen their position with both customers and talent. The rising need for hyper-personalized experiences for end customers is placing additional stress on talent," says Heather Hershey, Research Director for IDC Worldwide Digital Commerce practice. "Infosys Equinox Studio, with its composable commerce experience interface, leverages a low-code/no code platform to open opportunities for employees at every talent level to make a meaningful impact on customer experience."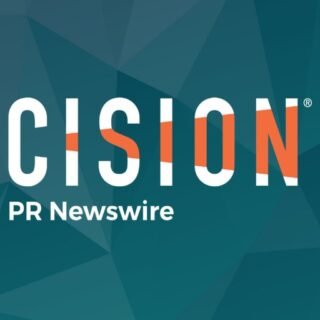 PRNewswire