The "Impact of the Metaverse on the Automotive Industry – Thematic Intelligence" report has been added to  ResearchAndMarkets.com's offering.
By 2030, the metaverse will be a $626.5 billion opportunity
Although the impact of the metaverse on the automotive industry is minor so far, this technology promises to make digital media experiences more immersive, inclusive, and accessible than today.
When fully self-driving vehicles arrive – around 2035, according to publisher forecasts – AR and the metaverse will play a significant role in onboard information and entertainment systems.
Overlaying content over the outside world or repurposing car windows to display a different world entirely will transform the in-car experience. The metaverse will allow consumers to test drive vehicles, enhancing automotive sales and empowering consumer choice.
Key Highlights
Technologies like AR and VR will also be pivotal for vehicle safety training and testing. By simulating real-world conditions in a virtual space, drivers will be able to practice skills without any of the associated risks.
Likewise, original equipment manufacturers (OEMs) will be able to simulate vehicle driving tests with primary driver data, with none of the associated safety risks that testing on roads could incur. Real-time digital twins in the metaverse can be used to design, simulate, and optimize new vehicle models, equipment, and manufacturing processes. It can also ensure faster training of automotive staff and create more immersive experiences.
Scope
The metaverse is a virtual world where users share experiences and interact in real-time within simulated scenarios.
It brings together a range of next-generation technologies from cloud computing to artificial intelligence (AI), blockchain, cryptocurrencies, cybersecurity, the Internet of Things (IoT), virtual reality (VR), augmented reality (AR), digital twins, and adtech. While still largely conceptual, the metaverse could transform how people work, shop, communicate, and consume content
Key Topics Covered:
Executive Summary
The Metaverse Value Chain
Foundation layer
Tools layer
User interface layer
Experience layer
Automotive Challenges
The Impact of the Metaverse on Automotive
Case Studies
Data Analysis
Market size and growth forecasts
Mergers and acquisitions
Patent trends
Company filings trends
Hiring trends
Metaverse timeline
Companies
Leading metaverse adopters in automotive
Leading metaverse vendors
Specialist metaverse vendors in automotive
Sector Scorecard
Vehicle manufacturing sector scorecard
Glossary
A selection of companies mentioned in this report includes
Renault
BMW
Mercedes-Benz
Volvo
Hyundai
Nissan
Volkswagen
Continental
Denso
Schaeffler
Nvidia
Holoride
Varjo Technologies
Mitsubishi Motors
Mazda
Dongfeng Autos
Alibaba
Alphabet
Apple
Epic Games
Meta
Microsoft
Naver
Niantic
Roblox

Tencent

Unity Technologies
Eccentric Engine
StradVision
Visteon
WayRay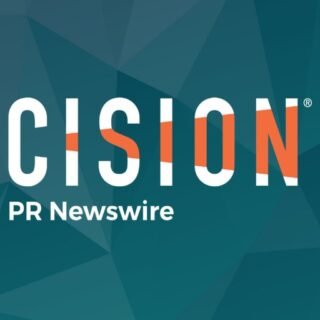 PRNewswire