The global quantum dot (QD) material market is projected to reach US$550 million by 2034. However, this remarkable figure merely scratches the surface of the potential magnitude the market of their enabled products is set to attain, especially in one of QD's potential application markets: displays. IDTechEx has recently published its view on global QD markets and enabling technologies, with more details that can be found in "Quantum Dot Materials and Technologies 2024-2034: Trends, Markets, Applications".
QDs were first discovered in 1980. They are semiconductor nanocrystals in the range of 2-10 nanometers (10-50 atoms) with size-tunable features. They exhibit quantum confinement effects due to their nanoscale dimensions, leading to remarkable optical and electrical characteristics. Both QD's photoluminescent and electroluminescent features can be applied for display applications, with different levels of commercial readiness.
"QD on Edge" adoption appeared during 2013 to 2016, with QDs placed between the row of LED and the LGP. This solution is going obsolete for a few reasons, including the limitation to be used only for edge-lit displays, requiring modification of back light unit assembly, and thus difficult to scale. In addition, one of the major players, QD Vision, left the business. Quantum dot enhancement film (QDEF) was introduced to the market in 2013, and they are still the dominant QD product today, with the advantages of being applicable to both edge-lit and direct-lit display types, easy implementation adopted to existing display manufacturing processes, lower temperature and lower light flux requirements, etc. QDEF has been explored to add barrier-free and eye-safe versions into the portfolio in 2021 and 2023, respectively.
Compared with the success of QDEF, the idea of quantum dot on glass (QDOG) was not successful. Combining glass light guide plate (LGP) and QDEF, it was aiming for a thinner and simplified design. However, the higher final price, application restrictions to only edge-lit displays with glass LGP, and in-house know-how requirements to handle the glass have made them decline, with niche applications only. QD color converter (QDCC) can be applied to both OLED and micro-LED displays, with the former already commercialized in 2022. Other emerging adoption types also include "QD on Chip", with QDs directly deposited in the LED package on the chip, as well as quantum dot light emitting diode (QLED) displays using QDs as the emissive pixels.
The emerging adoption approaches are set to revolutionize the display industry while opening up lucrative business opportunities in an expanding market. For instance, for the QDCC implementation, instead of placing QDs in a film above the LGP, QDs act as the color converters, as shown below. They offer clear advantages, such as full color with improved color gamut, high brightness, and wider view angles compared with white OLED. QDCCs for OLED and micro-LED (μLED) or on-chip type are gaining momentum, facilitated by material advancements and fabrication technique improvement, which could eventually surpass the film-type.
Additionally, this analysis recognizes QDs as the ultimate emissive material for displays, tracking efficiency and lifetime improvements while delving into persistent challenges regarding performance, lifetime, deposition/patterning, and device design.
With QDs being able to provide distinctive value propositions, they are implemented in an increasing number of displays with various formats. Currently, QD-containing displays are usually marketed as premium, when they are combined with LCD to enhance the color gamut, appearing in almost all displays with mini-LED backlight units and adopted in OLED displays to offer better color and higher luminance without size limitation.
As these existing applications continue to evolve and solidify their place in the display market, the anticipation of new products on the horizon is driving optimism. With each technological leap, QDs are redefining the boundaries of what is achievable in terms of visual quality and energy efficiency. This, in turn, pushes the market forward, promising a substantial increase in market value as QD-enabled products continue to shape the future of display technology.
IDTechEx Research has been deeply engaged in the exploration of quantum dot technologies and markets since 2013. Throughout this period, IDTechEx has maintained a steadfast commitment to staying at the forefront of the latest research advancements and market trends. This has been achieved through an extensive interview program, direct interactions with companies, and active participation in relevant conferences and events.
Furthermore, IDTechEx Research has engaged closely with many of its clients, enabling a comprehensive grasp of their requirements. This collaboration has facilitated the provision of valuable insights into both the technological landscape and the dynamics of the market. Countless clients have benefited from this engagement, receiving strategic guidance for navigating the complexities of quantum dot technology innovation and commercialization.
Drawing from over two decades of experience in the analysis of advanced electronic materials and devices, IDTechEx Research has refined its expertise in evaluating emerging technologies. This extensive history provides a vantage point from which to understand the trajectories of various technologies, encompassing both their successes and setbacks.
If you would like to learn more details about QDs properties, their existing and future applications in various fields, challenges, trends and opportunities, business landscape, and market potential, please refer to the IDTechEx report for further information: "Quantum Dot Materials and Technologies 2024-2034: Trends, Markets, Applications".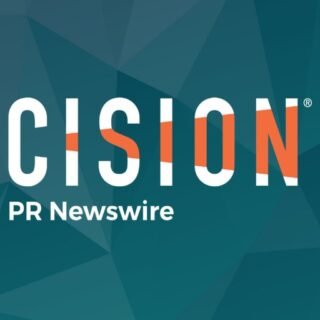 PRNewswire