Olliv, a leading fintech company powered by cryptocurrency, today announced its official expansion into South Africa with 9 kiosks across KwaZulu-Natal and Gauteng along with its complimentary over-the-counter digital Order Desk service. Olliv, most known for its network of 4,500 bitcoin kiosks, plans to expand its footprint within South Africa throughout 2023, furthering its mission to lift people up to achieve their full potential by connecting them to the global digital economy.
"We are thrilled to bring our crypto kiosks to Mzansi," said Ben Weiss, CEO and Co-Founder of Olliv. "Since the inception of Olliv, we've prioritized education and accessibility. We believe that anyone who is interested in crypto should be able to invest. We look forward to connecting consumers in the South Africa region with our award-winning customer service to make bitcoin and other cryptocurrencies easy to obtain. We can't wait to expand our offerings within the area and become a crypto resource for the community."
This expansion comes off the heels of significant company growth and innovation, including the US launch of a safe, inclusive, and easy-to-use next-generation crypto platform in April 2023 and expansions in multiple countries since 2022 including Canada, Australia, New Zealand, Italy, South Africa, Panama, and Brazil.
"Consumer demand for cryptocurrency in South Africa makes it an exceptionally compelling market for us to enter. We see incredible opportunity throughout Africa with South Africa paving the way in crypto adoption," said Lloyd Lopes, Director for Africa at Olliv. "We are excited to provide an easy on ramp to the digital economy while supporting the existing interest in crypto with the expansion of our Olliv kiosks and Order Desk. We look forward to facilitating and fueling the crypto revolution in Southern Africa while welcoming the next generation of Olliv users."
Olliv remains a trusted resource for customers showcasing dedication to industry compliance and transparency. In doing so, the company demonstrated impressive growth, nearly doubling its headcount and expanding its kiosk presence internationally. Olliv has put an emphasis on customer support and education, doubling down on its human-to-human customer service and Order Desk support team. The company's 2022 revenue exceeded $130 million, and its team is projected to grow by 23% by the end of 2023. Since inception, Olliv has expanded across 49 U.S. states and eight new markets with plans to expand to more countries by 2024, taking its place on the frontline of a financial revolution where cryptocurrency and blockchain technology can empower investors around the world.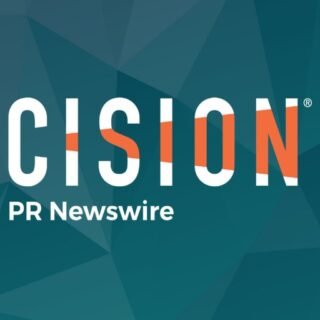 PRNewswire