The "Automotive Digital Instrument Cluster Operating System Report, 2023" report has been added to  ResearchAndMarkets.com's offering.
Digital Instrument Cluster Operating System Report: QNX commanded 71% of the Chinese intelligent vehicle cluster operating system market
Amid the trend for the integration of digital cluster and center console displays, the requirements for SoCs and cluster operating systems are getting ever higher, especially the computing power of chips and the real-time performance of operating systems.
The main digital cluster operating systems in the automotive market include BlackBerry QNX Neutrino, Wind River VxWorks, Linux RT-Linux, Siemens Nucleus, Green Hills Integrity and FreeRTOS, among which QNX Neutrino and RT-Linux are used most widely.
According to the statistics of the publisher, QNX swept 71% of the Chinese intelligent vehicle cluster operating system market in 2022; Linux took a 26% share. Intelligent vehicles refer to passenger cars with L2 and higher-level functions.

The virtue of Blackberry lies in its kernel stability and high security level. In the trend for integrated displays, QNX Neutrino dominates the digital cluster operating system market; RT-Linux remains superior due to free of charge and open source.

Cluster operating system providers tend to cooperate with chip vendors such as Qualcomm and Renesas, and bind operating systems with specific models of chips to form comprehensive solutions. QNX Neutrino-based clusters have passed ASIL-D certification, and are equipped with optimized OpenGL-based graphics framework and GPU for multiple hardware SoCs.

Starting from 2023, cross-domain integration, for example, the integration of cockpit and autonomous driving domains, becomes available. BlackBerry QNX is developing a cross-domain integrated platform together with its partners Qualcomm and Nvidia. The hypervisor solution provided by BlackBerry QNX will run on chips, so that the chips can carry various domains.

BlackBerry QNX not only cooperates with global mainstream chip companies, but also joins hands with high-compute chip bellwethers in China. For example, its cooperation with SemiDrive has begun since 2020. In China, it has secured multiple designated projects in the fields of cockpit and autonomous driving. In addition, BlackBerry has teamed up with Rockchip, a Chinese digital cockpit chip company.
Conventional OEMs favor QNX, while the options of emerging carmakers are diversified.
QNX is still the main operating system for digital LCD clusters of conventional OEMs (BMW, Audi, Geely, Chery, etc.).
Among the new models launched in recent two years, emerging carmakers prefer diversified cluster operating system solutions.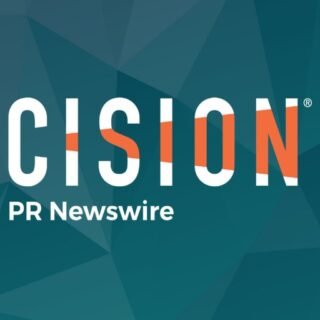 PRNewswire