Geotab®, a global leader in IoT and connected transportation, together with Lytx®, a global leader and pioneer of video telematics, announced today the availability of its Surfsight™ integrated camera solution in the Geotab Marketplace as the first solution available in Europe through the new Geotab Order Now Programme. Customers can now purchase the Surfsight intelligent dash cam directly in the MyGeotab platform, which will then be fulfilled by an Authorised Geotab Reseller.
In order to provide customers with a streamlined and unified experience, Geotab will provide ongoing technical support for the Surfsight offering and additional third-party solutions that join the programme.
Enabling customers to access unprecedented visibility, the Lytx Surfsight AI-12 dash cam is specifically designed to help improve fleet safety through its continuous recording and advanced machine vision (MV) and artificial intelligence (AI) technology. This new offering is the first to be available in Europe as part of Geotab's new Order Now programme, which will allow customers to seamlessly expand their Geotab solution with a few simple clicks.
Lytx camera solutions capture 3 billion miles of driving data each month, and around 364,000 risky driving events each day, which results in a driving database that has the depth and quality needed for unrivalled accuracy.
Damian Penney, vice president, EMEA, Lytx, says: "The benefit of Order Now is how easy it is to place and take orders within the system. We are making it simple to adopt and combine video with telematics data in a way to maximise your existing investment in the Geotab platform. It makes it simple for partners  to integrate with Geotab and to provide our AI camera solutions to as many fleet customers as quickly as possible. We have worked with Geotab to provide the latest, integrated AI camera solutions for modern fleet needs across Europe and Order Now will make that process even easier."
Powered by Lytx, the Surfsight intelligent dash cam seamlessly integrates with Geotab's award-winning telematics platform, providing fleets with access to a robust solution that offers enhanced in-cab driver safety and security features through a combination of MV+AI, sensors and live video streaming. The Surfsight AI-12 offers more than a simple dash cam, with distracted driving detection, audio-visual alerts and the ability to connect auxiliary cameras.
"The addition of the Surfsight integrated video solution on the Geotab Marketplace opens the door to new possibilities in fleet management through increased visibility for Geotab-equipped fleets," said Edward Kulperger, Senior Vice President, Europe, Geotab. "The seamless integration with MyGeotab allows customers to access a quality dash cam solution that in turn utilises video and artificial intelligence to help improve fleet safety measures within a telematics platform.
"Surfsight is the first Order Now solution on the Geotab Marketplace available in Europe. Through the streamlined Order Now programme, customers can place orders directly from within MyGeotab and benefit from a more seamless fulfilment process," added Kulperger. "Solutions that join the Order Now programme are deeply integrated with the Geotab platform to allow for a comfortable user experience while providing strong, added value to the Geotab telematics solution."
MyGeotab and Lytx Surfsight camera – Key features:
Combine the camera recordings and telematics data to create custom rules specific to each company's policies
Record and download video of any event triggered by Geotab's rules engine and by the camera for use in coaching, incident clarification and more
Select a specific point of a trip on the map to easily stream the recording and review the corresponding video footage from that point of the trip
Manage the mass import of new cameras from a single place: MyGeotab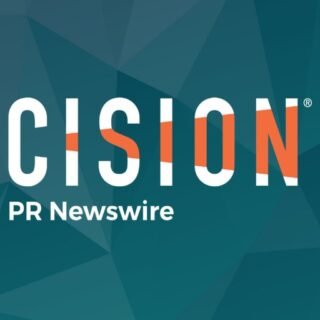 PRNewswire