Quantzig, one of the world's foremost full-service advanced analytics and business intelligence solution providers, is organizing its latest webinar on "Explainable AI: Deploy AI with Trust and Confidence," on 26th and 27th July 2022, with the aim to help top Fortune 500 organizations design, build, and scale AI that is explainable and reliable – so that they can make their decisions with complete trust on the systems.
North America Region:
Date | Time: 26th July 2022 | 10:30 AM PST
Duration: 45 minutes
Registration Link: Click here to register
EMEA Region:
Date | Time: 27th July 2022 | 11:00 AM UTC
Duration: 45 minutes
Registration Link: Click here to register
With AI and ML becoming everyday jargons while building business strategies, it is crucial for an organization to have a full understanding of the AI decision-making processes with model monitoring and accountability of AI and not trust them blindly. ML models are often thought of as black boxes that are impossible to interpret and hence lack trust at many levels by business leaders. Bias in the data sets has been a long-standing risk in training AI models. Add to those drifts in model performance, and the trust factor reduces further.
Explainable AI is one of the key requirements for implementing responsible AI, a methodology for the large-scale implementation of AI methods in real organizations with fairness, model explainability, and accountability.
In this webinar, our top minds will talk about what Explainable AI is and how organizations can build and deploy models at scale with utmost trust and confidence.
Topics Covered
– What is explainable AI?
– Why does explainable AI matter?
– Value of explainable AI
– Interpretability vs. explainability
– Considerations for explainable AI
– How to get started with implementing explainable AI?
– Case studies
To be a part of this upcoming webinar, register here:
NA Audience: 26th July 2022; 10:30 AM PST
Registration Link: Click here to register
EMEA Audience: 27th July 2022; 11:00 AM UTC
Registration Link: Click here to register
Speaker Profile
Sayan Goswami is a seasoned management consultant with over seven years of experience in the Big Data and Analytics field. Sayan has a strong background in building Big Data Platforms, Social Media Analyzers, Conversational AI systems, and driving Digital Transformations at scale for many organizations. Adept at analyzing opportunity areas and quickly developing a roadmap, Sayan has helped many Fortune 500 organizations become digitally mature at speed.
Are you able to trust the results received from AI and ML models blindly or do you have to ask the same question every few weeks – can I TRUST these results? If the latter part is where you are at, then our upcoming webinar on Explainable AI – "How to trust your AI models that help you make business decisions?" is for you. Register for this webinar today!
North America Region:
Date | Time: 26th July 2022 | 10:30 AM PST
Duration: 45 minutes
Registration Link: Click here to register
EMEA Region:
Date | Time: 27th July 2022 | 11:00 AM UTC
Duration: 45 minutes
Registration Link: Click here to register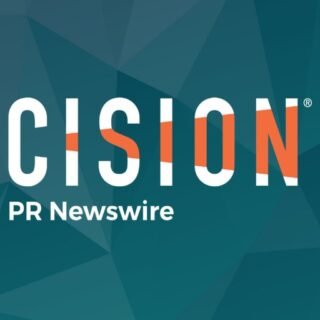 PRNewswire