Epson today announced it will be hosting its first U.S.-based "Epson Innovation Challenge," a one-week hybrid "hackathon" series. Held in San Francisco, San Jose and remotely from April 13-20, the event will challenge innovators to develop solutions based on current or new customer needs for Epson printer and scanner products that enhance communication, collaboration and the user experience. Applications are open now through March 30.
"Epson is looking for creative innovators that want to test their skills to develop new solutions and user experiences that will foster communication and collaboration," said Jack Rieger, director, Digital Innovation, Epson America, Inc. "We are particularly excited about leveraging this event to help enhance accessibility features to support people in our communities."
The challenge awards include first, second and third place cash and Epson product prizes. Developers will leverage the Epson Connect™ API to create ideas that achieve one or more of the following outcomes:
–  Simplify and enhance information sharing and collaboration
–  Improve usability and functionality of Epson print/scan products
–  Promote opportunities for people to enjoy content displayed on the printed page
"At Epson, our vision includes using our technologies and products to work with innovative partners to solve societal challenges by improving accessibility and co-creation, collaboration and investment. Since 2019, Epson has been actively engaging with the startup community through "HackTrek" hackathons in Japan and global strategic programs to uncover emerging technologies, trends and cutting-edge technology startups," said Junkichi Yoshida, COO, Epson Printing Solutions. "We're very excited to launch the 'Epson Innovation Challenge' as part of our Open Innovation Program efforts and welcome innovators, developers and startups to join this unique opportunity."
As part of the challenge, participants will develop a working MVP (minimum viable product) concept leveraging an Epson printer or scanner and the Epson Connect API, which allows developer applications to control print and scan functions through Epson Connect, Epson's cloud service. Dedicated innovation coaches and Epson mentors will be available, along with a technical resources guide. Participants will pitch their concept and showcase the MVP in front of a judging panel, consisting of Epson's top management and innovation team.
Epson is working with San Francisco-based Foundry 415 Innovation Group, an experienced operator for startup accelerator and corporate innovation programs, to host the event. "We've been working with Epson for over three years now and are very excited for this next stage of Epson's open innovation activities," said Christian Litsch, head of corporate innovation services, Foundry 415. "We've planned an exciting week, packed with insightful workshops, great mentors and welcoming teams to work from our San Francisco campus, the Epson Silicon Valley office, or remotely."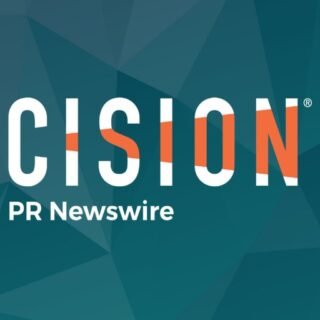 PRNewswire