As part of its longstanding partnership with Loftware, the world's largest cloud-based enterprise labeling and artwork management provider, Epson today announced the ColorWorks® CW-C4000 and CW-C6000-series now integrate with Loftware's cutting-edge NiceLabel Cloud platform. This revolutionary integration offers businesses convenience and efficiency for printing directly from NiceLabel Cloud to Epson ColorWorks cloud-connected printers. The new solution is on display at Epson's stand at Labelexpo Europe in Brussels from Sept. 11-14 in Hall 9, Stand A50.
"Businesses can now harness the benefits of the cloud to streamline their label printing processes – all without the need for a locally connected PC," said Andy Scherz, product manager, ColorWorks, Epson America, Inc. "This one-step cloud-based solution redefines print efficiency and elevates user experiences."
With ColorWorks cloud-enabled printing, businesses can significantly reduce their dependence on IT resources, minimize print errors and unlock the benefits of full-color label printing, leading to a reduction in costs and inventory of pre-printed labels. As global adoption of ERP cloud-based solutions gains momentum, this partnership between Epson and Loftware reiterates a commitment to pioneering labeling solutions that drive businesses toward a more efficient, cost-effective and agile future.
"We have joined forces with Epson to help businesses of all sizes move their labeling into the cloud," said Paul Vogt, VP of Partner Strategies at Loftware. "With the cloud, there is huge potential to scale, standardize practice, and ultimately drive improvements across the entire enterprise. Businesses that can effectively pivot and embrace new plans for maintaining business will have a competitive edge and set themselves up for future success."
Epson and Loftware cloud-enabled printing offers significant benefits, especially for industries bound by international labeling regulations, such as chemical (GHS), medical device and pharmaceutical. Leveraging Epson's cloud-enabled, color label printing, compliance with color-specific regulations becomes not only easier but also more reliable. Benefits include:
Scalability – Easily add or remove printers as needed; start with one printer locally and grow globally. Ideal for businesses with fluctuating label printing needs or experiencing growth.
User-friendly interface – Simple to set up, customize and manage printing tasks.
Remote access from virtually anywhere – With cloud connectivity, access and manage label printing tasks from almost anywhere; convenient for businesses with multiple locations or remote employees.
Decreased pre-printed label inventory cost – Eliminates label scrap due to design changes; no need for ordering an extra 10% of pre-printed labels.
Centralized control – Manage and monitor multiple printers from a single interface ensuring consistency of label printing across an organization; eliminates the need for individual software installation on each device.
Reduce onsite IT overhead – Less need for onsite maintenance and troubleshooting.
Robust security – Print directly to local devices with advanced security features.
Print directly from ERP/WMS – Integrates seamlessly with other systems such as inventory management or e-commerce platforms.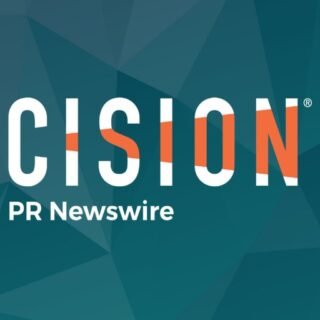 PRNewswire