Enghouse Networks, a global provider of IP-based TV solutions and WISI, a global leader in carrier-grade video technologies, are excited to announce their strategic partnership in offering WISI's new ABR (Adaptive Bitrate) Receiver solution with Google Widevine bulk decrypt to video operators. This collaboration aims to address the needs of bulk and commercial customers who have legacy end points within IP-based network environments.
This solution covers a wide range of hospitality locations, including universities, bars/restaurants, hotels, residential communities, gyms, military, and prisons. Many video operators are upgrading their infrastructure for broadband deployment using DOCSIS and fiber. As operators upgrade their networks, they also need to continue supporting TV delivery services for bulk and commercial customers.
Access Communications, a longstanding customer of both WISI and Enghouse, is looking to expand use of their multiscreen ABR feeds to serve hospitality accounts as well. "At Access, keeping a stable, reliable and high-quality TV service is important to us as we modernize our video network. The ABR Receive solution from WISI and Enghouse allows us to minimize headend equipment and focus on one type of delivery network to serve all our customers, including business accounts," said Craig Van Ham, Chief Technology Officer at Access Communications.
WISI and Enghouse have an existing, long-term partnership when it comes to serving the needs of video operators across North America. Together, WISI's ABR transcoder, the Inca IP Video Platform, and Enghouse's industry-leading IPTV solution, EspialTV, empower operators, such as Access, to migrate to feature-rich multiscreen TV services while maintaining affordability, reliability, and quality. Collaborating again to help operators use the same ABR streams for hospitality customers, was a natural next step for the two organizations.
"We are thrilled about our partnership with Enghouse and the opportunities it presents for video operators," said Sharen Sandhu, VP of Product at WISI America. "Together, we assist operators in seamlessly transitioning to multiscreen video delivery while continuing to serve their bulk and commercial customers who rely on legacy endpoints such as QAM and analog."
"This partnership represents our dedication to assisting independent operators in upgrading their networks and TV solutions. The WISI solution enables us to cater to the specific needs of bulk and commercial endpoints, where implementing IP-based network delivery may not be feasible on the building or campus level. By combining our strengths, we can empower operators to enhance their service offerings, drive customer satisfaction, and effectively navigate the challenges of network upgrades," said Mick McCluskey, VP of Product Management at Enghouse Networks.
The new ABR Receive solution is available within WISI's Inca IP Video Platform, which effortlessly bridges the gap between existing and new video technologies and can replace racks of headend equipment with one sophisticated platform.
For more information on this new solution, view WISI's solution page for the ABR Receiver.
For more information about Enghouse Networks, please visit EspialTV solution page and Enghouse Networks' website.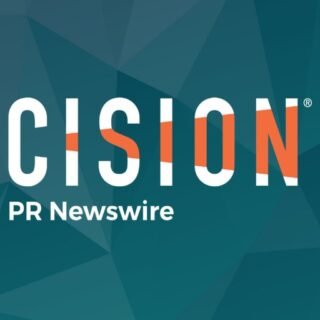 PRNewswire