Comcast Technology Solutions (CTS) today announced the launch of a new cloud-based Managed Channel Origination service for customers across EMEA. Combining Sky's regional infrastructure and operations with the capabilities of CTS, it enables media companies to outsource and modernize the creation, management, and distribution of linear TV and OTT video channels via a fully managed 24×7 service.
In today's ultra-competitive environment for premium video and TV, media companies need ways to improve operational efficiency, reduce total cost of ownership, improve their security posture, reduce their environmental footprint, and future-proof their ability to deliver improved experiences to audiences across screens and geographies. Managed Channel Origination was designed to meet these demands with a highly versatile, secure, and scalable cloud-based solution backed by Comcast Technology Solutions.
For decades, Comcast Technology Solutions has been an established market leader providing Managed Channel Origination for hundreds of channels from its facilities in the U.S. to serve North American audiences. For the first time, this capability is being extended to EMEA by leveraging Sky's master control video and metadata platforms coupled with CTS' portfolio of product solutions. Managed Channel Origination provides media companies with a unified workflow, from content acquisition through delivery, with 24×7 service level agreements (SLAs).
"Bringing cloud-based Managed Channel Origination to the shores of Europe and beyond will create new possibilities for media companies and content providers" said Fraser Stirling, Global Chief Product Officer, Comcast and Sky. "Bringing our world leading technology and our decades of experience in content operations will enable a new level of flexibility, visibility and innovation to customers of Comcast Technology Solutions— and even more importantly—more content to consumers in ever more engaging ways."
"Media companies across EMEA are exploring new paths to address many structural challenges facing the premium video industry," said Bart Spriester, Senior Vice President and General Manager of Streaming, Broadcast, & Advertising for Comcast Technology Solutions. "Managed Channel Origination aims to help strengthen their video businesses, improve workflow efficiency, and drive innovation. Our customers benefit from a unified workflow, while removing technical complexity and their reliance on disparate technology vendors or heavy CapEx investments. They can also trust in the same proven technology used by Sky and Comcast to deliver their own channels at scale. We're proud to offer our cloud-based Managed Channel Origination as a fully managed service to our customers across EMEA."
Key Capabilities and Benefits
Managed Channel Origination provides the capabilities needed to acquire, prepare, create, package, and deliver linear or online channels and video content across devices. Content is acquired either as live video or file-based acquisition via satellite, fiber, or secure IP. Channels are then prepared with CTS' rendering operations, cloud-based content supply chain implementation, media asset management, and traffic and metadata services. Next, channels are created with capabilities such as channel automation playout (e.g., advanced graphics, SCTE triggers, closed captioning, and more), master control, and VideoAI™. From there, channels are prepared with the necessary encoding, encryption, and authorization policies, then delivered via satellite uplink, fiber, secure internet, or CDNs for MVPDs and vMVPDs to any screen. Managed Channel Origination's redundant and diverse IP routing infrastructure provides a certified, secure global playout solution to accelerate delivery. Key benefits include:
Reliability: Managed Channel Origination ensures channel availability and quality of service (QoS) by using an active-active cluster of multiple nodes that are actively running the same service simultaneously, all within Sky's secure cloud tenancy. This design provides full redundancy and enables CTS to provide the highest possible SLAs. Customers are also provided with 24×7 master control with in-room, layered operational, management, engineering, and on-site vendor support and expertise.
Flexibility and Performance: The cloud-based solution provides cost efficiency that enables customers to pay for capacity and services only as needed. By pre-rendering video before playout, it also accelerates the ability to process content, effectively leverage metadata, and deliver ultra-high quality video playback across devices. Channels and services can be launched quickly with IP-based routing and self-contained playout services. Simultaneous OTT/IP distribution with built-in handoff for live linear streaming is supported. Customers can easily reach millions of viewers through uplink services and numerous distribution options.
Unified Workflow and Accountability: Channel playout operations are consolidated into one workflow, while using a flexible and platform-independent operational model. A single-partner solution from CTS offers accountability and protection across vendors and systems to streamline implementation, operations, and technical support.
Proven Technology and Scale: Managed Channel Origination is engineered for future growth and innovation by leveraging the economies of scale, technology investments, and product advancements of Sky and Comcast. Customers benefit from using the same proven technology used by Sky and Comcast to deliver their own channels to viewers around the globe. The new service is part of CTS' comprehensive Live Linear Suite, and can also be coupled and integrated with additional services from CTS' broad portfolio, including Cloud TV Suite with VideoAI, AdFusion, and more.
Comcast Technology Solutions at IBC 2023
Comcast Technology Solutions will showcase its Managed Channel Origination service for the first time as part of its booth at this year's IBC 2023 Conference in Amsterdam from September 15-18 in Hall 5, Stand 80. In addition, Peter Gibson, Vice President of Product at Comcast Technology Solutions will deliver a product overview on the Content Everywhere stage in Hall 5, on Stage 1: Stand 5A.28 on Saturday, September 16 at 12:15 p.m. Customers, prospects, and partners of CTS seeking to schedule on-site business meetings should visit: https://www2.comcasttechnologysolutions.com/ibc-2023.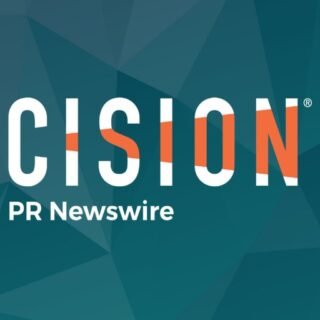 PRNewswire