Colt Data Centre Services (DCS), a global provider of hyperscale and large enterprise data centre solutions, today announced the launch of its first data centre in India. The flagship Navi Mumbai data centre marks Colt DCS' strategic expansion and commitment to supporting the increasing demand of hyperscale cloud service providers and large enterprises businesses in the fast-growing Indian data centre market.
India's digital demand has soared in recent years. According to the leading real estate consulting companies, India's demand for data centre capacity will reach 1.4 GW by 2025. Navi Mumbai accounts for 50% of data centre capacity.
Colt DCS' Navi Mumbai Data Centre provides customers with tremendous flexibility and scalability given its significant land parcel of 15 acres capable of supporting 120MW of IT power capacity. The flexible and scalable design allows Colt DCS to meet the quickly changing demands of emerging technologies and use cases such as generative artificial intelligence, high performance computing, machine learning and other computer intensive cloud applications that depend on high power density solutions with efficient cooling.
This flexibility is supported by robust infrastructure. The data centre boasts a highly resilient 220kV GIS substation onsite with LILO configuration. The data centre also provides multi-layered security with combination of hardened physical parameters, access control and 24×7 surveillance. The site has undergone a comprehensive TVRA assessment and has been categorized as a low risk site. Colt DCS has over 25 years of experience supporting mission-critical workloads based on its award-winning Operations and Service Management capabilities.
This project was also recently awarded with a "Platinum" Rating by IGBC – Green Data Centre (India Green Building Council). This accreditation further underpins Colt DCS' commitment to sustainability and innovation. Colt DCS' draws 100% renewable green power from the utility company. These initiatives aligns with Colt DCS' dedication to global environmental responsibility and will ensure customers achieve their own sustainability goals.
Safety is a top business priority for Colt DCS and the data centre upholds the highest health and safety standards for its employees. The implementation of rigorous safety regulation has resulted in Colt DCS receiving the Safety Excellence Award from the Safety Engineers Association (SEA).
"Colt DCS' entry into the Indian market reaffirms our commitment to become the leading customer-centric data centre operator in the industry," said Niclas Sanfridsson, CEO Colt DCS. "Our innovative and sustainable approach, coupled with our dedication to safety and reliability, positions Colt DCS as the partner of choice for hyperscale cloud service providers and enterprises expanding their reach in India. Our strategic expansion is only set to continue with new sites expected across the country as we look to provide high quality data centre services."
Pratap Mane, Country Head of India at Colt DCS added: "We are now uniquely placed in the Mumbai market to address the demand of Hyperscale Cloud Service providers and large Enterprise particularly from Banking and Financial Services industry. Our solutions are designed to support complex applications requiring scalable power, processing, cooling and security. The first phase of the Mumbai Data Centre has commenced with 22MW and an available capacity of 18MW of IT power capacity. Further, we have aggressive plans to expand into major cities across India to cater to growing market demand."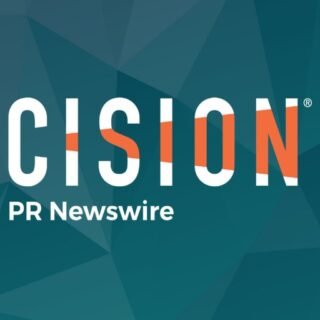 PRNewswire