Collabera Digital , a leading provider of digital engineering services, today announced the acquisition of Digiterre, a multi award-winning software and data engineering consultancy firm. The acquisition of this exceptional team of technology-led transformation specialists will help accelerate Collabera Digital's plans to position themselves at the forefront of next-generation data-led innovation and AI advancement.
Collabera Digital's client-first and highly collaborative approach enables organisations to accelerate their digital journeys faster and with greater certainty of outcome than many of their competitors. They continue to make prominent investments in advancing next-generation technologies and AI-enabled solutions, pioneering client transformation amid the upcoming wave of innovation.
Hiten Patel, Chairman of Collabera Group said, "We are excited to welcome Digiterre, an acclaimed software and data engineering company, to the Collabera family. By combining  Digiterre's deep expertise in advanced data driven software engineering along with our global scale in digital engineering, we are well positioned to deliver new age digital transformation solutions leveraging the power of talent and generative technologies.  This acquisition, along with our recent addition of Pracedo – a platinum Salesforce consultancy, establishes us as a partner of choice in providing next generation of experiences, actionable insights, and intelligent products & platforms for our clients globally".
Digiterre helps leading energy and commodities trading and capital markets organisations change and transform their businesses, delivering innovative software and data engineering solutions that address their toughest, often time-constrained, challenges in the highly regulated markets in which they operate.
"We are delighted to be joining the Collabera Digital family. By combining our strengths with Collabera Digital's scale and strong client-facing presence globally, we will be able to deliver a broader range of high-quality solutions across the entire software delivery lifecycle and continue to address our clients' most demanding business challenges, to help them bring about change, at significant scale, supported by a network of global offices" said Ian Murrin, Founder and CEO of Digiterre. "Digiterre will maintain its autonomy as an independent unit within the Collabera Digital group, leveraging its vast array of services and capabilities for the benefit of our clients. This setup will enable us to remain focused on tackling the complex, high-risk, time-sensitive, and often ill-defined client challenges that we have become known for in the sectors we service."
Andrew Diaper, Executive Vice President & UK Europe Head, Collabera Digital said, "This acquisition marks a pivotal milestone in Collabera Digital's European expansion plans. With this strategic move, we are poised to support rapid evolution among the industries we serve, elevate client experiences, pioneer new avenues of growth, and cement our leadership in the era of AI-driven transformation."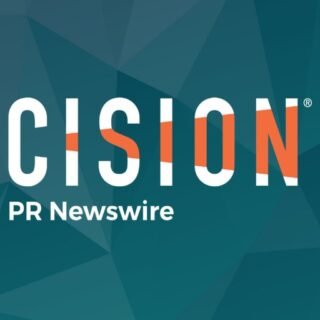 PRNewswire