Boston Consulting Group (BCG), one of the world's leading management consulting firms, today announced that CO2 AI, the end-to-end sustainability management software solution, will now be a fully autonomous company, headquartered in Paris, France. The firm will also house operations in other European locations, such as Germany, the Netherlands, and Spain, as well as the US. Created by BCG in 2020, CO2 AI is already helping many of the world's largest companies manage their net zero journey and decarbonize at scale and will continue to focus on reaching the full potential of its industry-leading software solution.
Building on previous investments by BCG, CO2 AI has successfully closed a fundraising round of $12 million with the support of Unusual Ventures and Partech, two venture capital firms based in the US and Europe, respectively, as well as BCG. This funding will enable CO2 AI to further grow its operations in both Europe and North America. BCG will remain a shareholder and strategic partner, with Rich Lesser, BCG's global chair, sitting on CO2 AI's board.
Charlotte Degot, who led BCG's efforts to develop CO2 AI, will remain at the helm as CEO. "Our latest carbon emissions survey showed only 10% of organizations fully measure their CO2 emissions, and only 1% achieve reductions," said Degot. "That percentage will rise dramatically over the next few years as more companies will need to take more drastic actions to manage their emissions. Companies get stuck at the reporting stage of their net zero journeys due to a lack of reliable data, robust action plans, and tools to empower their organizations to decarbonize at scale. They are committing to targets they will really struggle to achieve."
Working with CO2 AI, large and complex organizations can:
Accurately and efficiently measure and report on the impact of their emissions with the help of the world's largest database of emissions factors and the use of artificial intelligence (AI)
Create robust emissions reduction plans and initiatives
Execute at scale
CO2 AI has also entered a unique partnership with the Carbon Disclosure Project (CDP) to build a new "Product Ecosystem" to empower organizations to seamlessly collaborate on producing product-level emissions data directly with their suppliers to measure, manage, and reduce their Scope 3 emissions at scale.
CO2 AI already has a track record of managing more than 300 million tons of CO2 and is experiencing tremendous growth with a clear plan to become the leader in the sustainability management software category. The firm's offerings have been successfully deployed in companies from multiple industries around the world, including consumer packaged goods, manufacturing, retail, and oil and gas.
CO2 AI and BCG recently worked with American Tire Distributors (ATD), one of the largest tire distributors in North America, with a supply chain managing 15,000 active products in 600,000 stocking locations. Within weeks, CO2 AI deployed a dynamic emissions platform tool connected to ATD's IT systems, quantifying tens of millions of rows of data monthly, and allowing them to accurately measure the carbon footprint of their operations to not only meet their reporting requirements, but also provide reporting to partners. Avoided-emissions tracking created through ATD's tire recycling services are contained within the platform. ATD is now able to collaborate with suppliers and customers at scale on emissions reduction strategies grounded in facts to benefit the full value chain.
"With CO2 AI, we incubated an idea about how to address one of the world's most pressing issues—reducing carbon emissions," said Sylvain Duranton, global leader for BCG X, the tech build and design unit of BCG. "That innovative idea has grown, and the logical next step to help achieve our goals, and for CO2 AI to fully achieve its potential, was for it to become a thriving and independent company. This highlights our ambition at BCG X to encourage our teams to disrupt, act as entrepreneurs, and invent new business approaches that solve today's biggest challenges."
"We are thrilled to partner with Charlotte and her team at CO2 AI as they build the most comprehensive, accurate, and reliable carbon accounting and planning platform on the market. Unlike other carbon accounting solutions, CO2 AI has a unique advantage of developing their platform over the past three years with unique insights and datasets in partnership with BCG's clients," said John Vrionis, general partner at Unusual Ventures.
"In the crowded space of carbon accounting software, CO2 AI truly stands out through its unique story," said Alison Imbert, principal at Partech. "Building an enterprise-grade product with an extensive and comprehensive emissions factors database entails significant costs and requires consulting to build the approach. Leveraging the scale and resources of BCG, they managed to accomplish this feat in an exceptionally short period. Now, it is time for CO2 AI to soar and further expand its presence across Europe and the United States."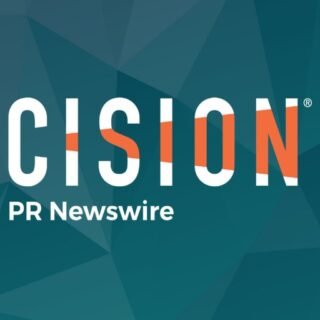 PRNewswire